Explore
Look at your industry like an entrepreneur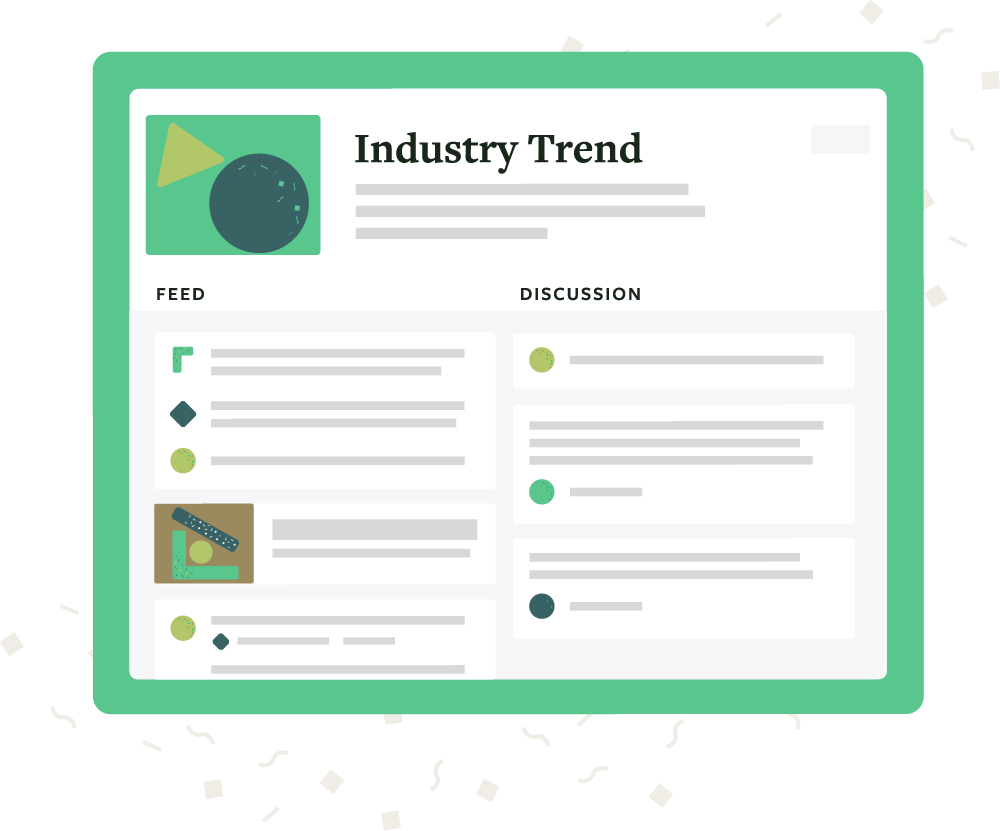 Once the vision for innovation is clear, the temptation is to rush and generate ideas. But, from our experience, brainstorming without the right inputs is a futile and fruitless activity because the output is not aligned with the company's goals. Explore is a common platform to stay up to date with what key trends, forces, and technologies that matter to the company, and are affecting the industry ecosystem. This empowers teams to generate insights that inform the right kinds of ideas.
In this tool, teams can layout the landscape of an industry through an intuitive, visually driven map building feature, instead of building hundreds of slides that eventually become obsolete.
This creates a real-time environment where teams can then discuss trends, track startups and competitors, and stay on top of relevant topics in the news through automated feeds.
It serves as a central repository of the company's latest thinking and keeps everyone aligned on market developments affecting future opportunities and threats. This helps your company look at your markets like an entrepreneur would with creativity and with an opportunistic mindset.