To submit a new idea to a campaign, follow the steps below:
Starting from your dashboard, select Campaigns. Next, select the Campaign you'd like to add new Ideas to. If needed, use the search or filter function to find your Campaign.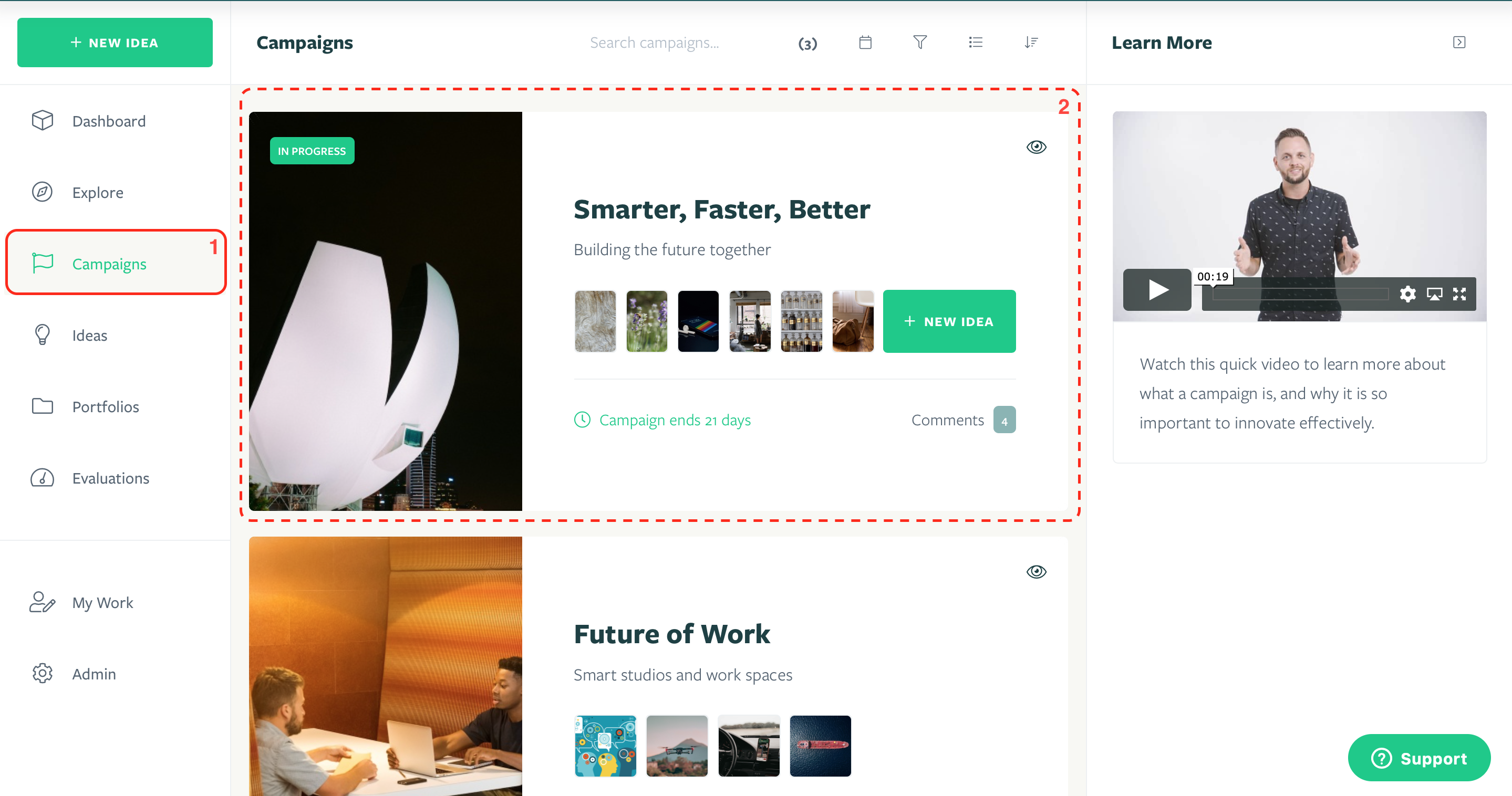 Once you're in the Campaign, select the Submit A New Idea button to create a new Idea in that Campaign.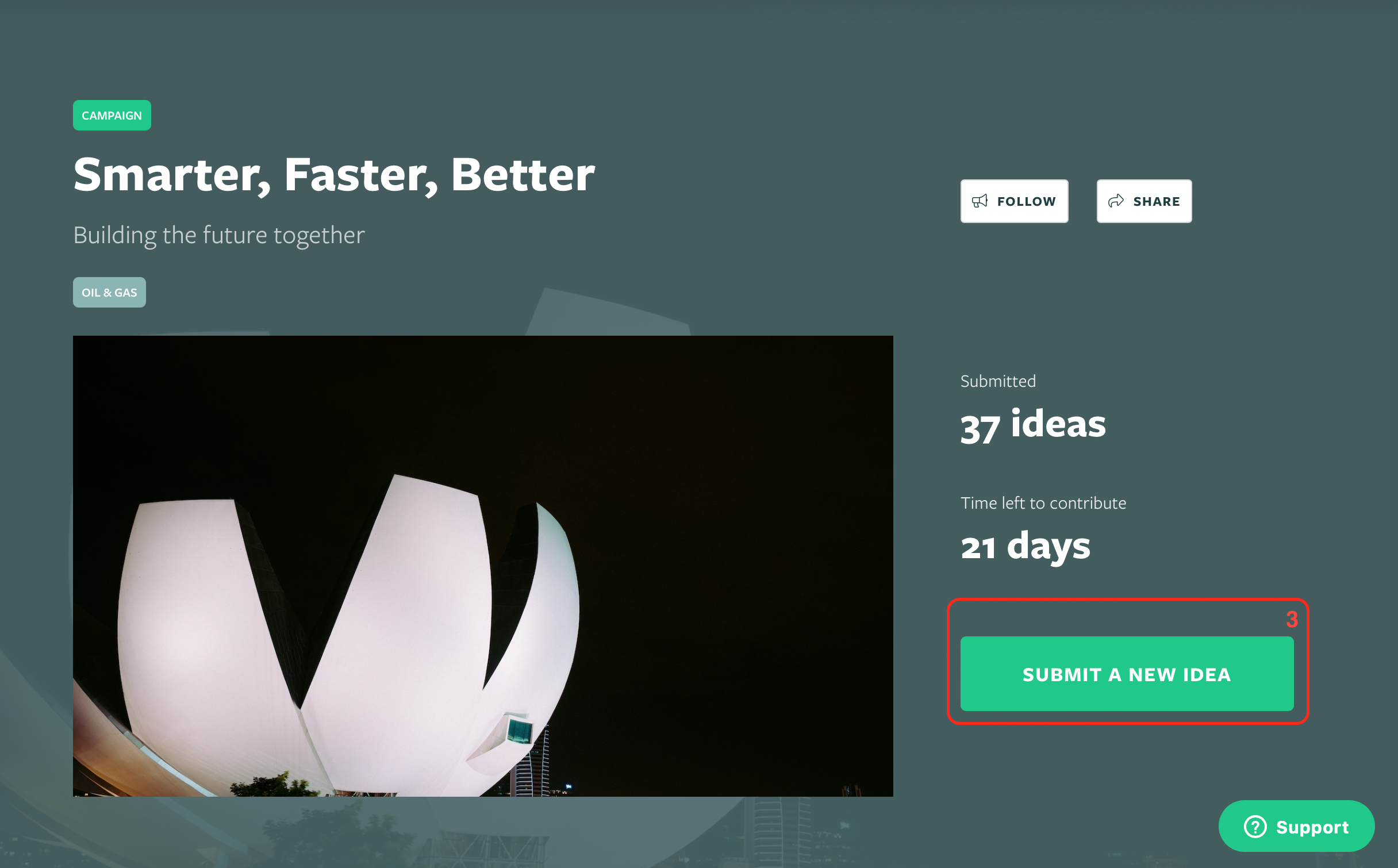 In the next screen, you will be prompted to fill out your Idea Name, Headline, and Idea Description. Your Idea will automatically be added to this Campaign. Click Next to continue.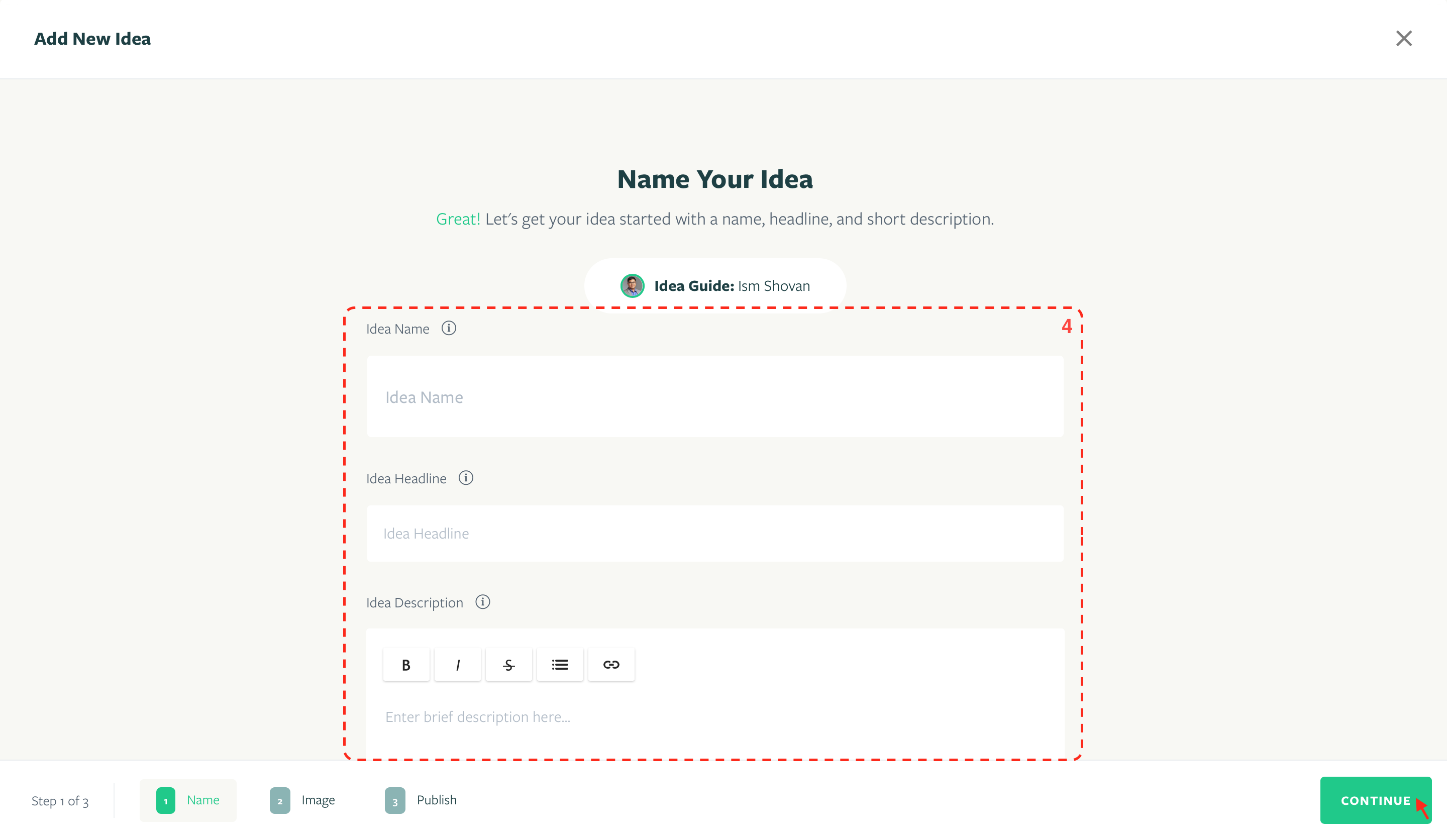 Next, you'll have the option to add a Background Image to your Idea. You can select one of the default images, or you can choose to add your own image. Click Next to go to the next screen.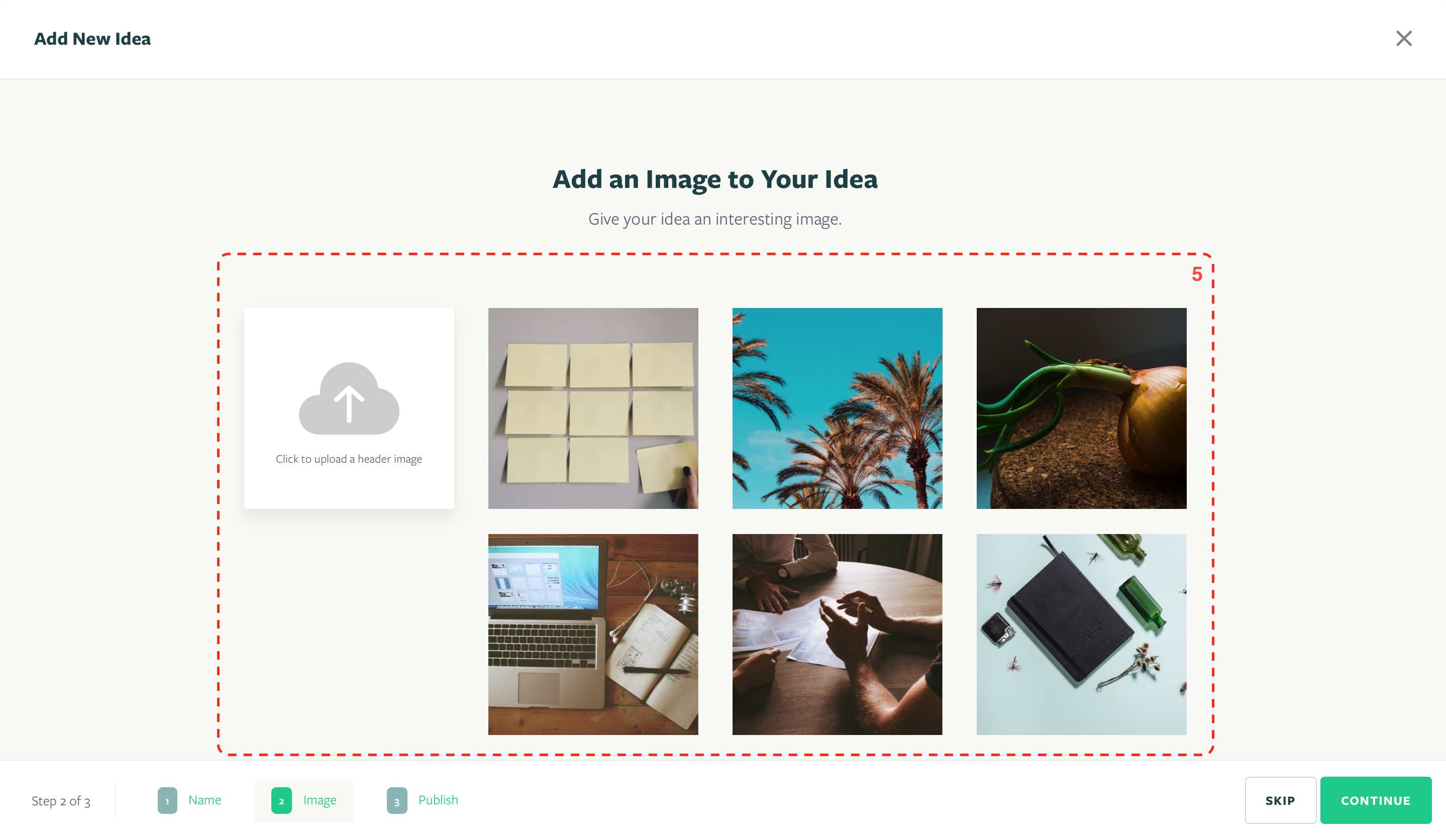 Finally, you'll have the option to Publish Now (everyone can see your Idea) or Save as Draft (only you and company admins can see your Idea).
Note: You will also see a list of "Similar Ideas" that may resemble yours on the left hand side. Click on those Ideas if you'd like to review them first.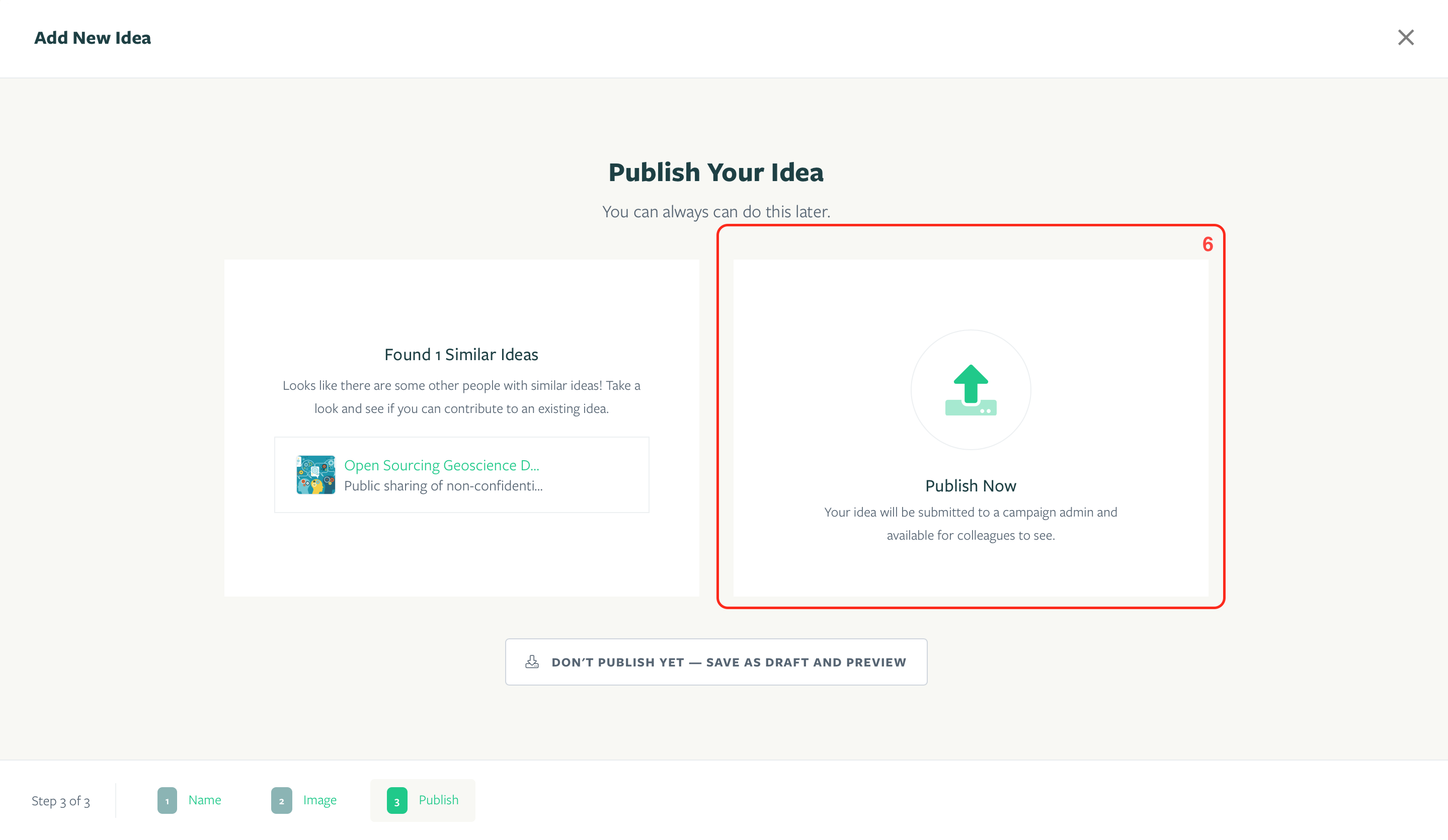 Note: You can find your draft Ideas your "My Work" area. All the content you create or belong to can be found there.