To mark an evaluation as Completed, follow the steps below:
Note: Only administrators can perform this action.
Starting from your dashboard, go the Admin panel and select Evaluations under "Content." Next, select the Evaluation you'd like to work with. This will take you to the Evaluation's Report Page.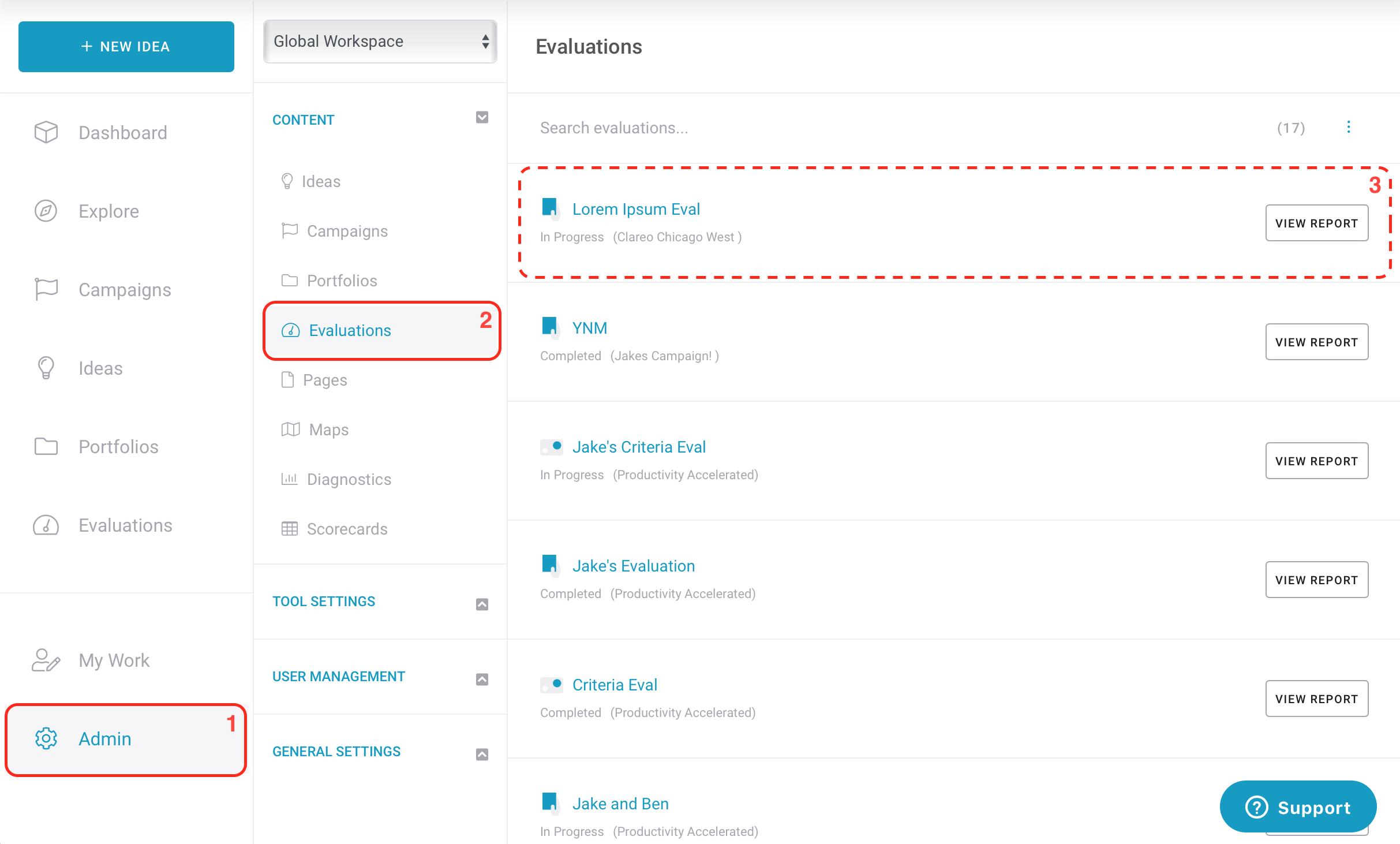 Make sure to review the Scores and Evaluator Progress in the report.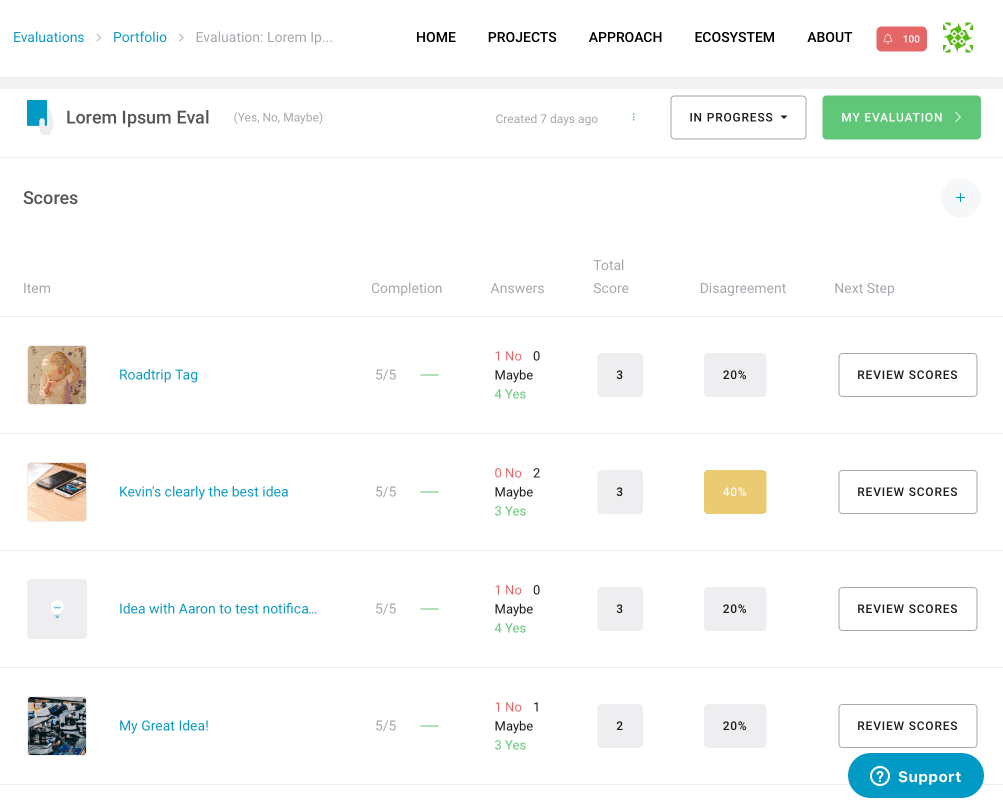 To change the status of the evaluation to complete, click the status menu to unnest and select Completed.