The Campaigns Dashboard is where you can see all the Campaigns in your organization visible to you. To navigate around the Campaigns dashboard, follow the steps below:
Starting from your dashboard, click Campaigns. Next, watch the video about how to learn more about what a campaign is, and why it is so important to innovate effectively.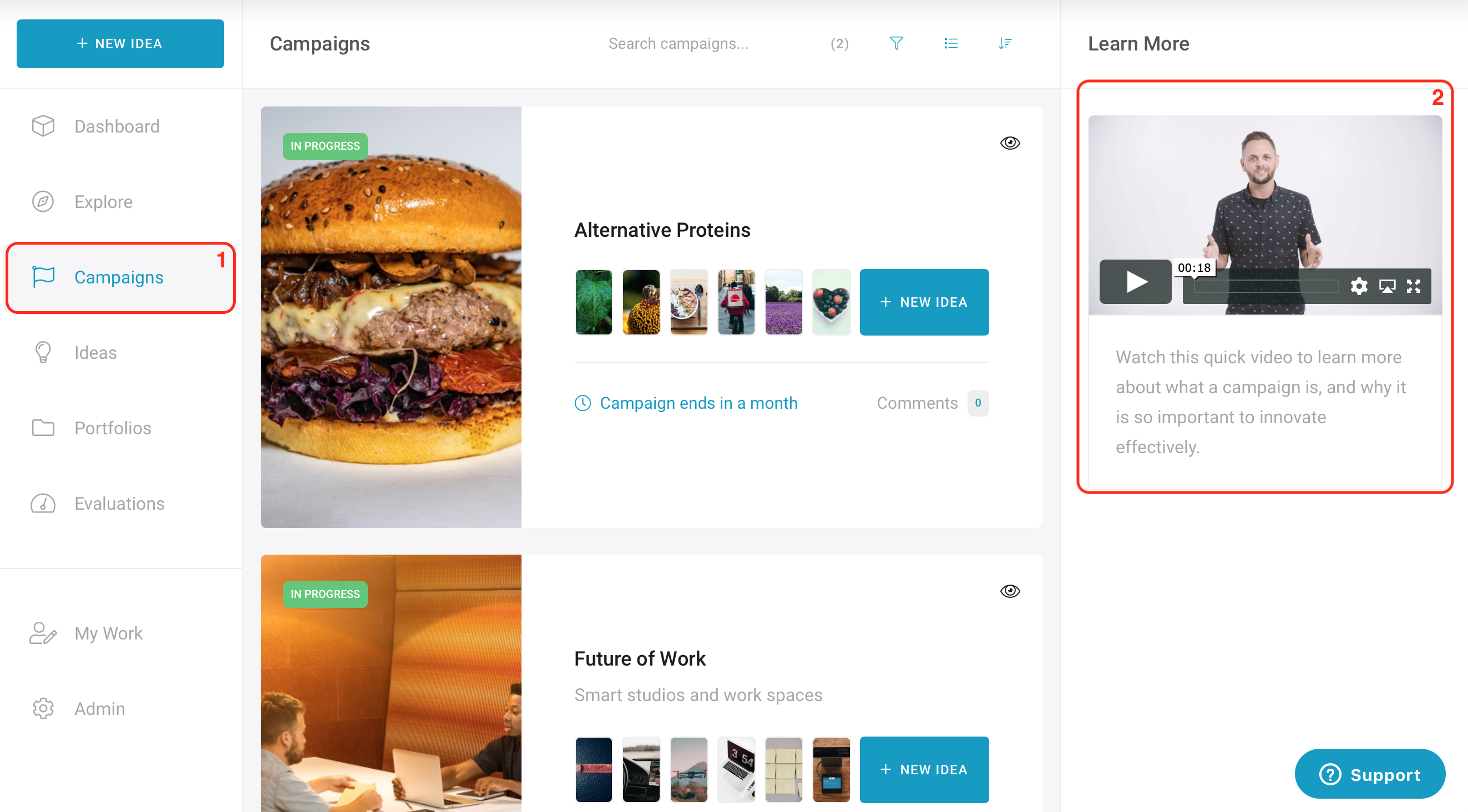 Click the filter icon on the top right corner of the dashboard to reveal your filter options. You can filter ideas by Forces, Workspace, and Users. Be sure to click Done when you're finished applying your filters.
Note: To search for specific campaigns, simply use the search bar and enter the name of the campaign.