To edit or make changes to your idea, follow the steps below:
Starting from your dashboard, select My Work of the bottom left corner of the screen. Here you can access all the content you created or belong to.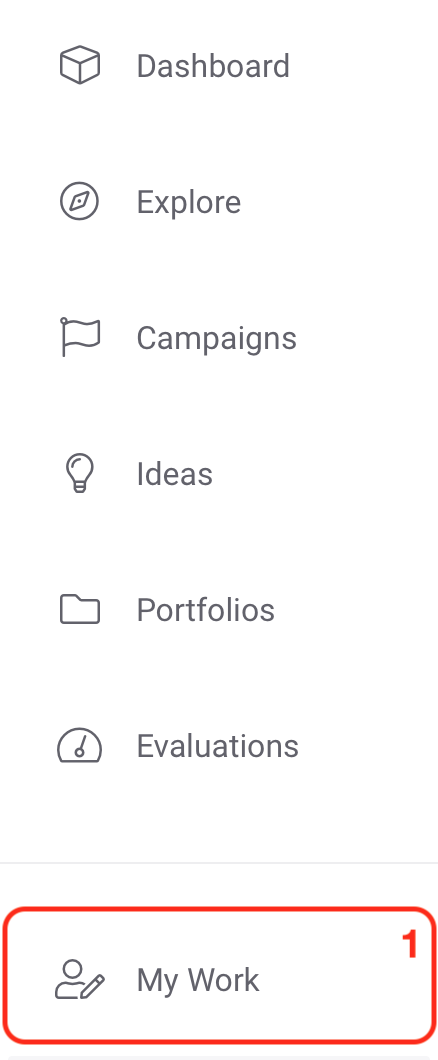 Next, select the idea you'd like to edit. This will take you to the Idea profile page, which contains all the content pertaining to this particular Idea.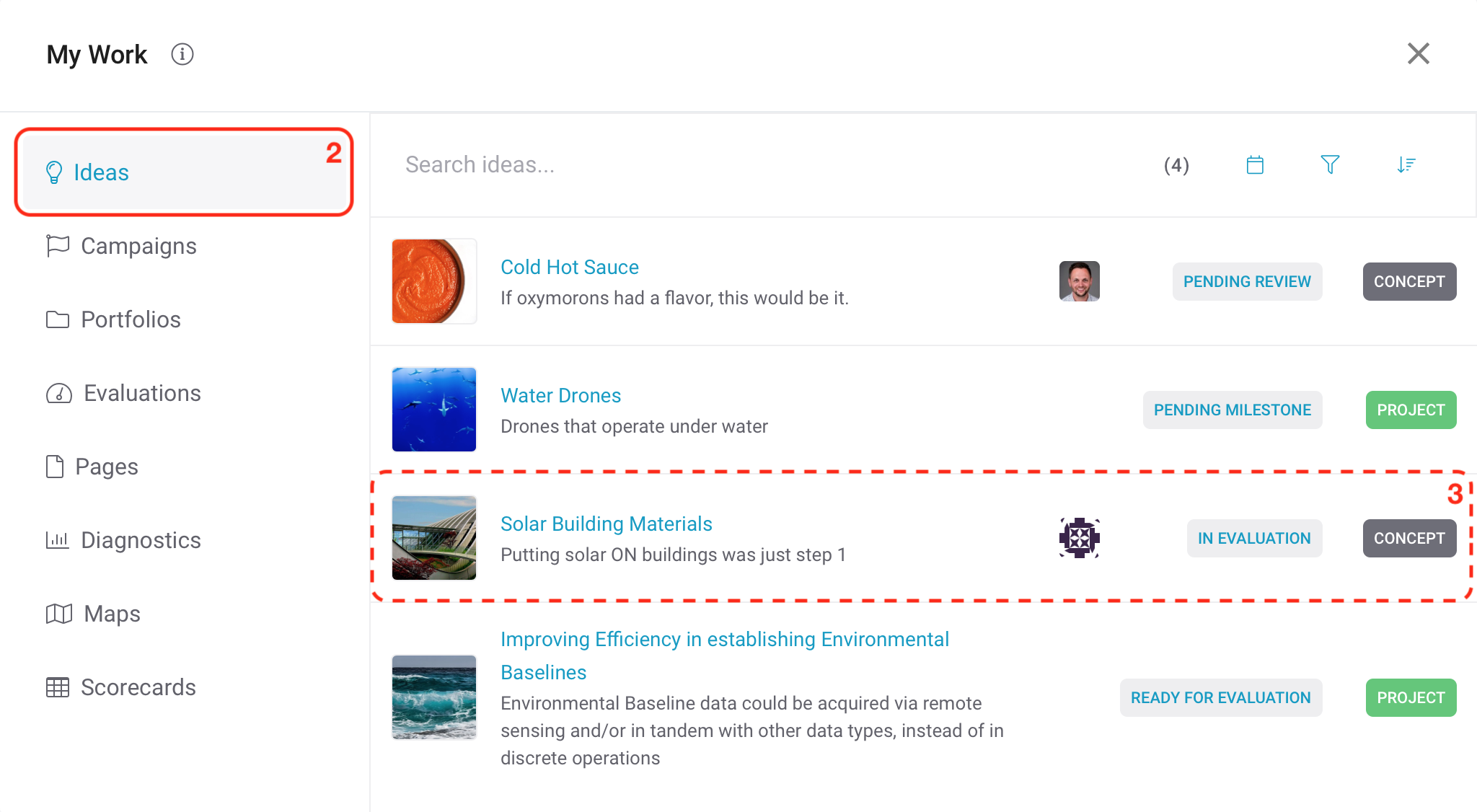 To edit this Idea, click Manage Idea button on the right hand side, and select Edit. This will take you to your Idea Settings where you can make changes to different parts of your idea.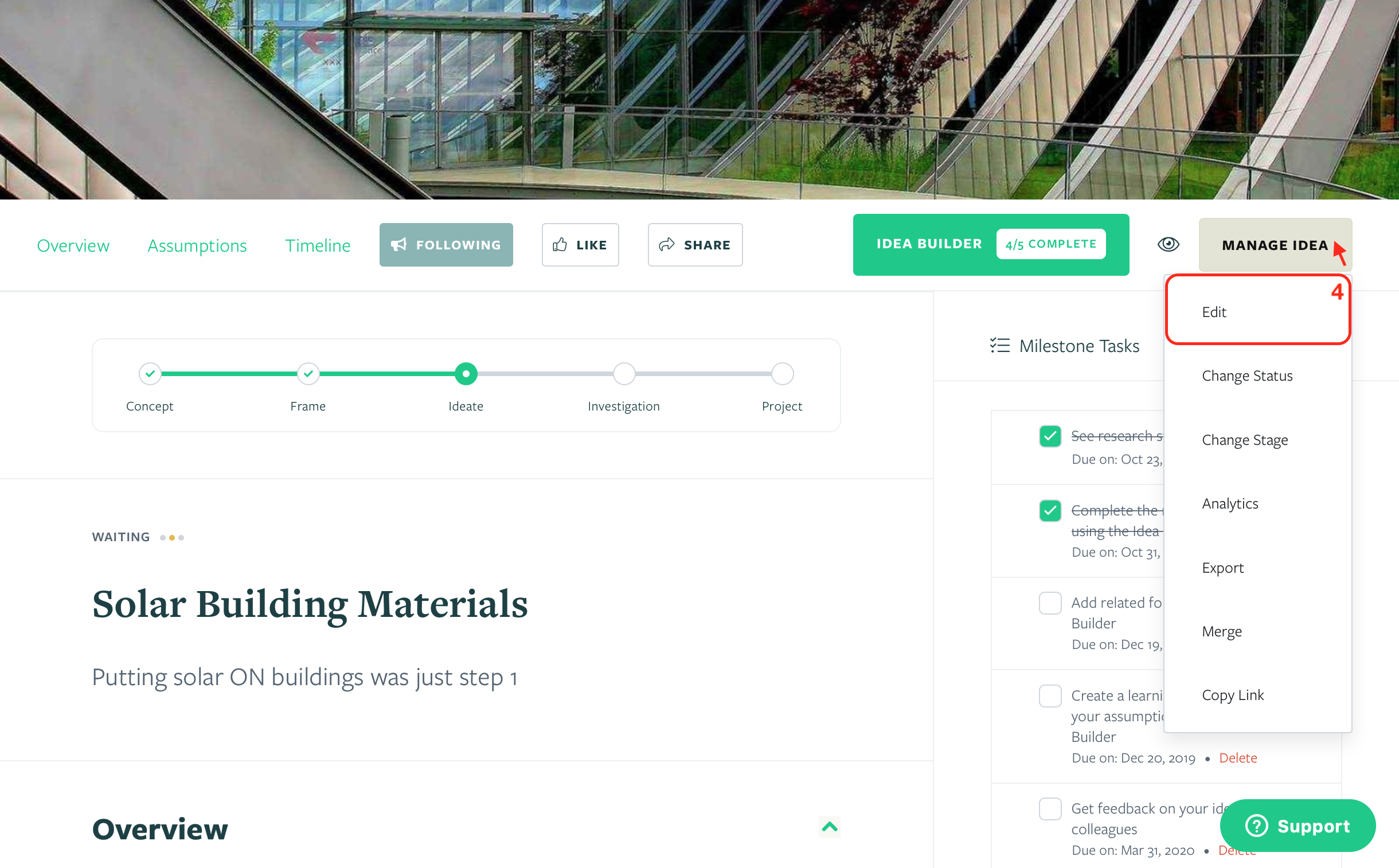 In your Idea Settings, you can edit your Idea Name, Image, Headline, Description, Status, Attachments (Files, Media, and Links), Forces, Attributes, and Access permissions.

Once you have completed your edits and selections remember to click Save so that your changes aren't lost.