Previously, the majority of our actions were performed one by one. You could only edit one idea at a time, delete one page, assign one user. This process can get cumbersome when you have a lot of content to manage. Therefore, we've introduced Bulk Actions as a way to manage content at scale. This will allow users to select multiple items and make bulk changes with one action.
To get started on bulk actions, follow the steps below.
Note: Only admins can perform this action.
• Starting from your Admin panel, choose the appropriate workspace and select the content type (Ideas, Campaigns, or Portfolios) you'd like to work with.
• If needed, you can narrow down your results by using the date range and filter settings.
• Select the items you'd like to bulk edit by checking the box on the top left side of each tile. A "Select All" option is also available below the search bar.
• You'll see the Bulk Edit button appear on the right as you check each tile. You'll also see the total number of checked items on the right of the button.
• Click the Bulk Edit button to unnest. Here, you can choose to bulk edit Settings, Attributes, Forces, and Workspaces for the content you selected.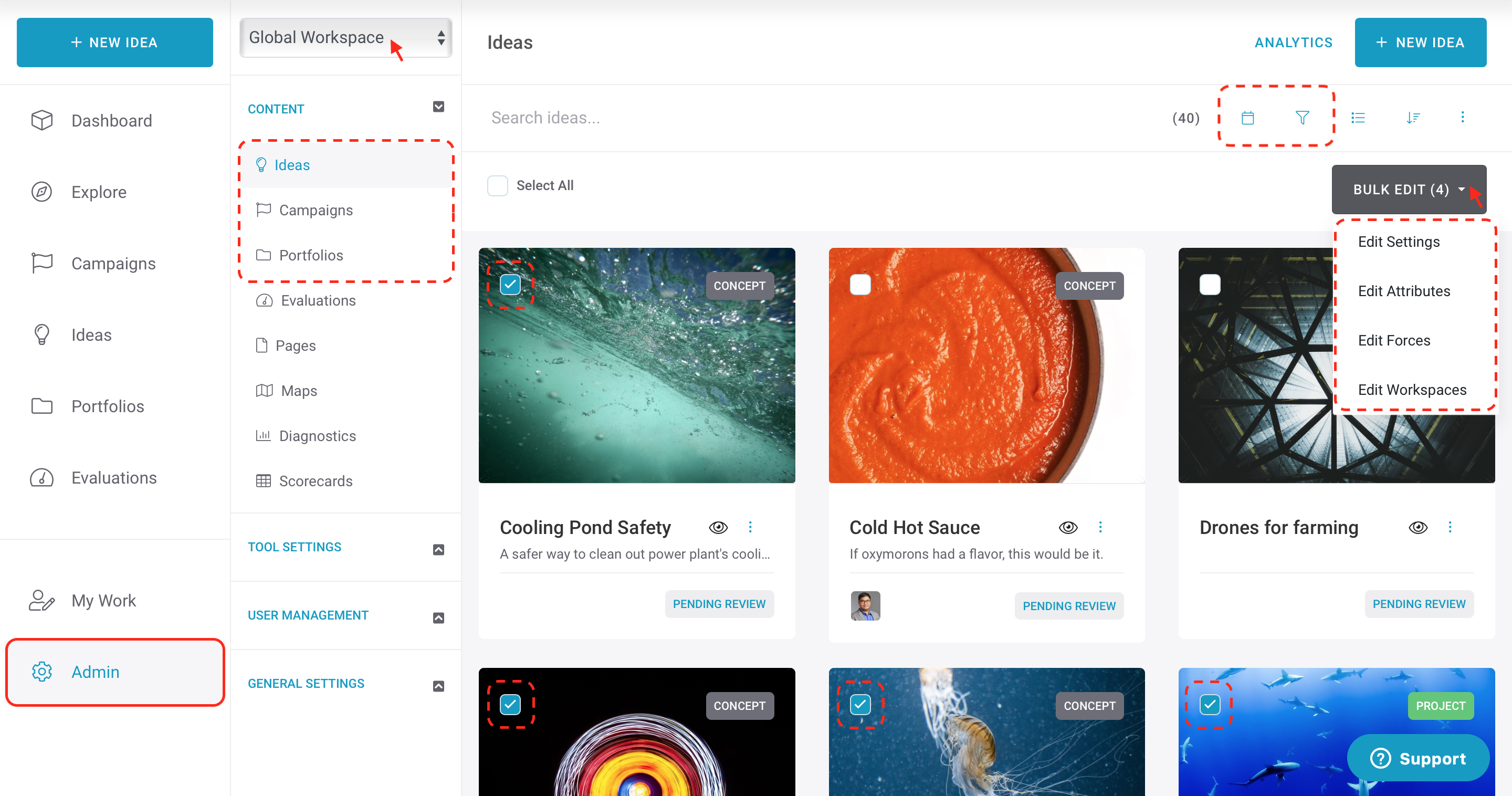 • Be sure to click Save after making any changes using the Bulk Edit feature.