After you've published your campaign, you'll want to tell others about it. Here are a couple of ways to promote and share your campaign across your company:
Copy/Share Unique Link
To copy/share a Campaign's unique link (e.g. to an email or chat thread), simply click the Share button on the campaign.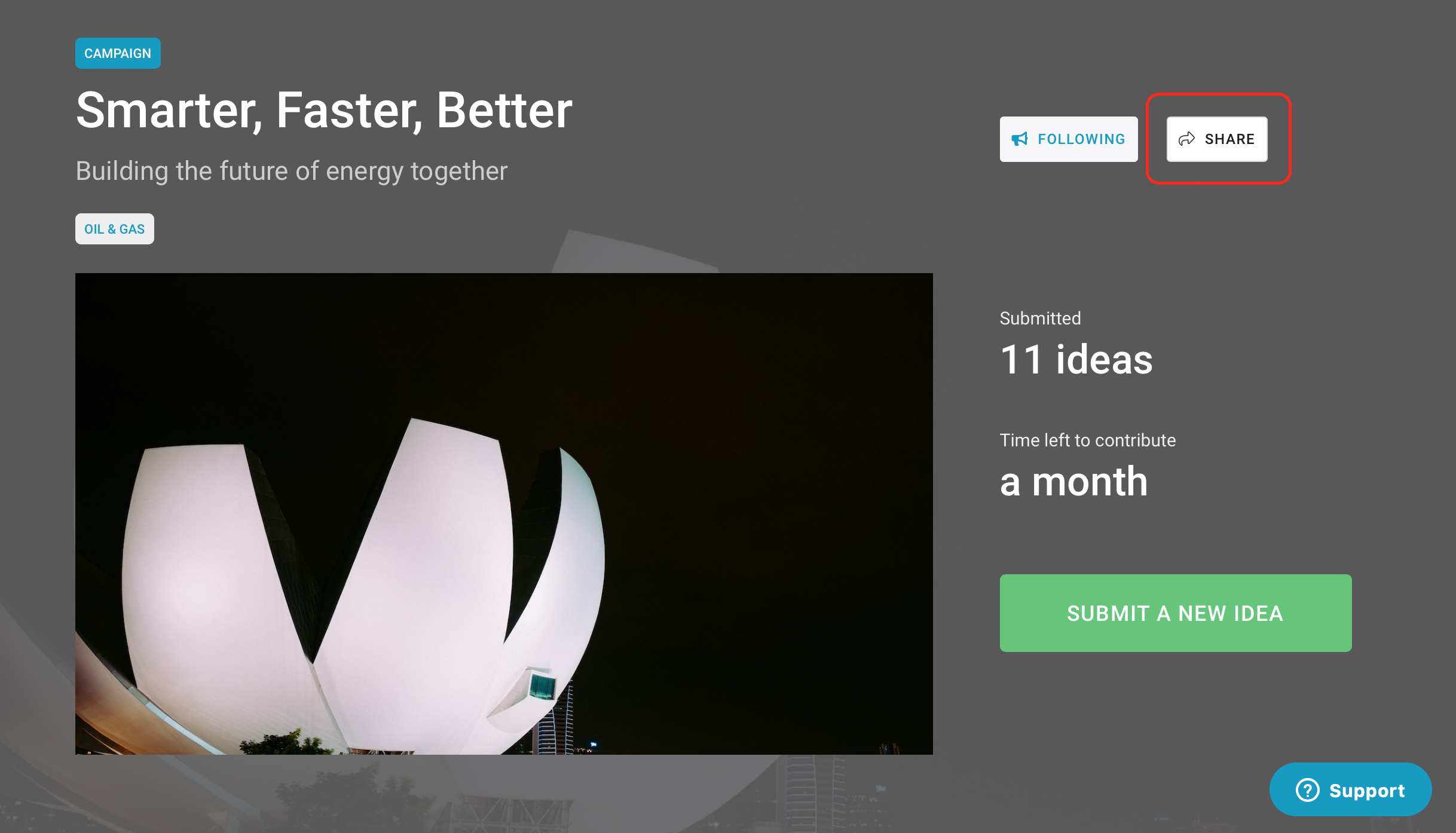 Display Campaign/s on a Page
After you've added/designated a section on a page to display your campaign/s, click the Section Editor icon to open the editor. Next, select the Layout tab and make the necessary changes to the section's text and layout.
Next, select Content tab and choose Portfolios & Campaigns for the Content Type.
In the same tab, scroll down to the "Featured" section and select the Campaigns you'd like displayed on the page. Be sure to click Save when you're happy with your selection.
Voila. Your campaign/s should now be displayed on the page!
Was this article helpful? Let us know here. We welcome your feedback :)