After you've created a few communications pages and have most of your content loaded into place, you'll want to build your navigation menu so that you can get to and from those pages easily. (i.e. Home, About, Project, Contact, etc.)
To learn more about creating Communications pages, visit our how to build new pages article to learn more.
To get started, click on the Account Icon on the upper right hand corner of your navigation menu and select Settings.
Note: Only admins can perform this action.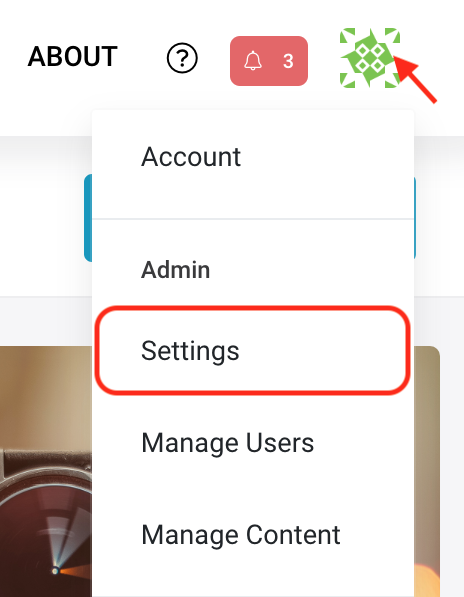 On the next screen, a left navigation column will appear. Under General Settings, select Site Design to access the navigation builder.
Next, click +Add to begin selecting the pages you want in the navigation.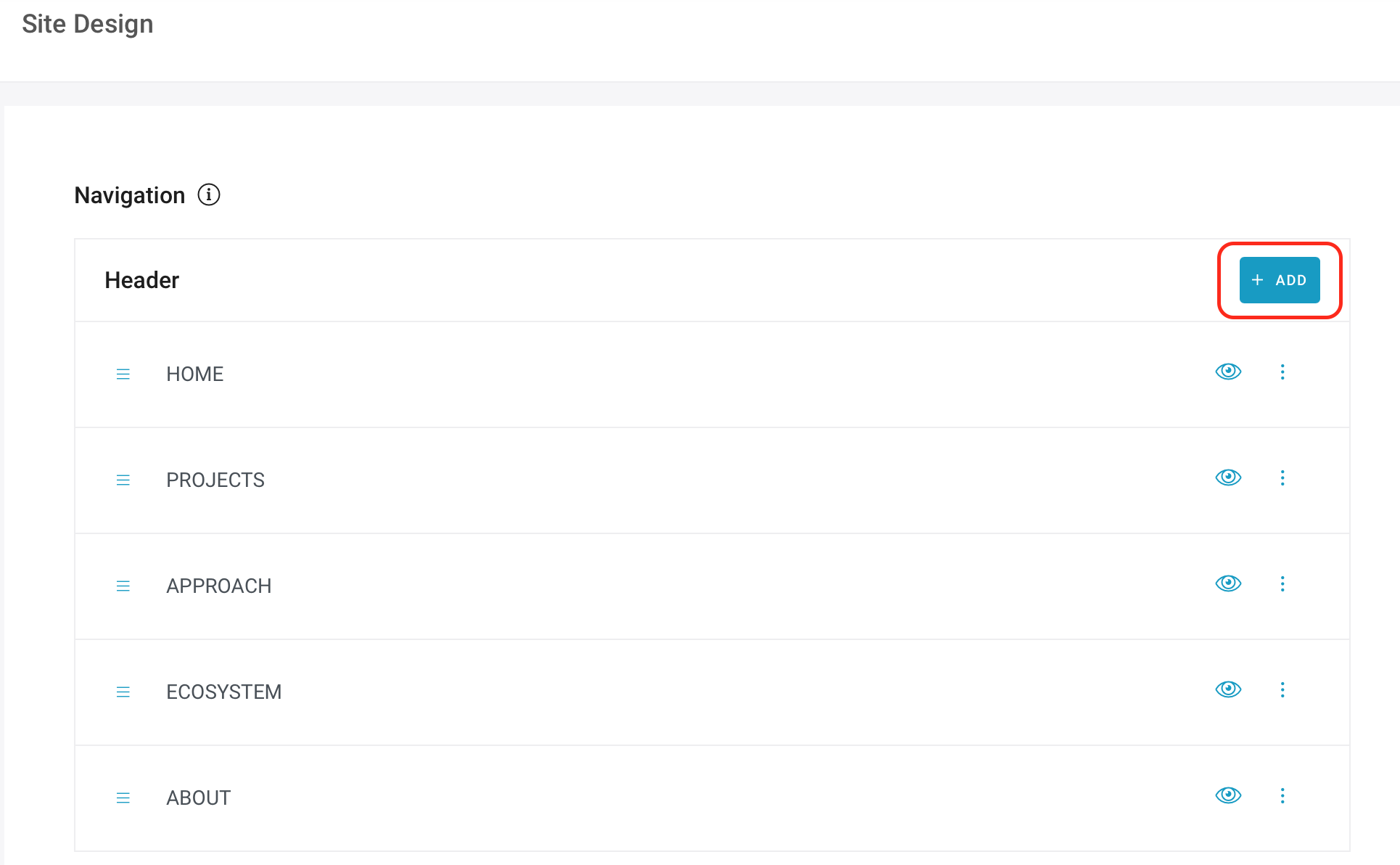 Next, you'll have the option to enter a Title for your Navigation Item. You can also manually enter in a unique link or upload an image. Once you've chosen what page you want this navigation button to go to click Save.
Do this for each page you want represented in the Communications navigation header.

To reorder the navigation drag and drop the row by clicking on the three lines on the left of the title row.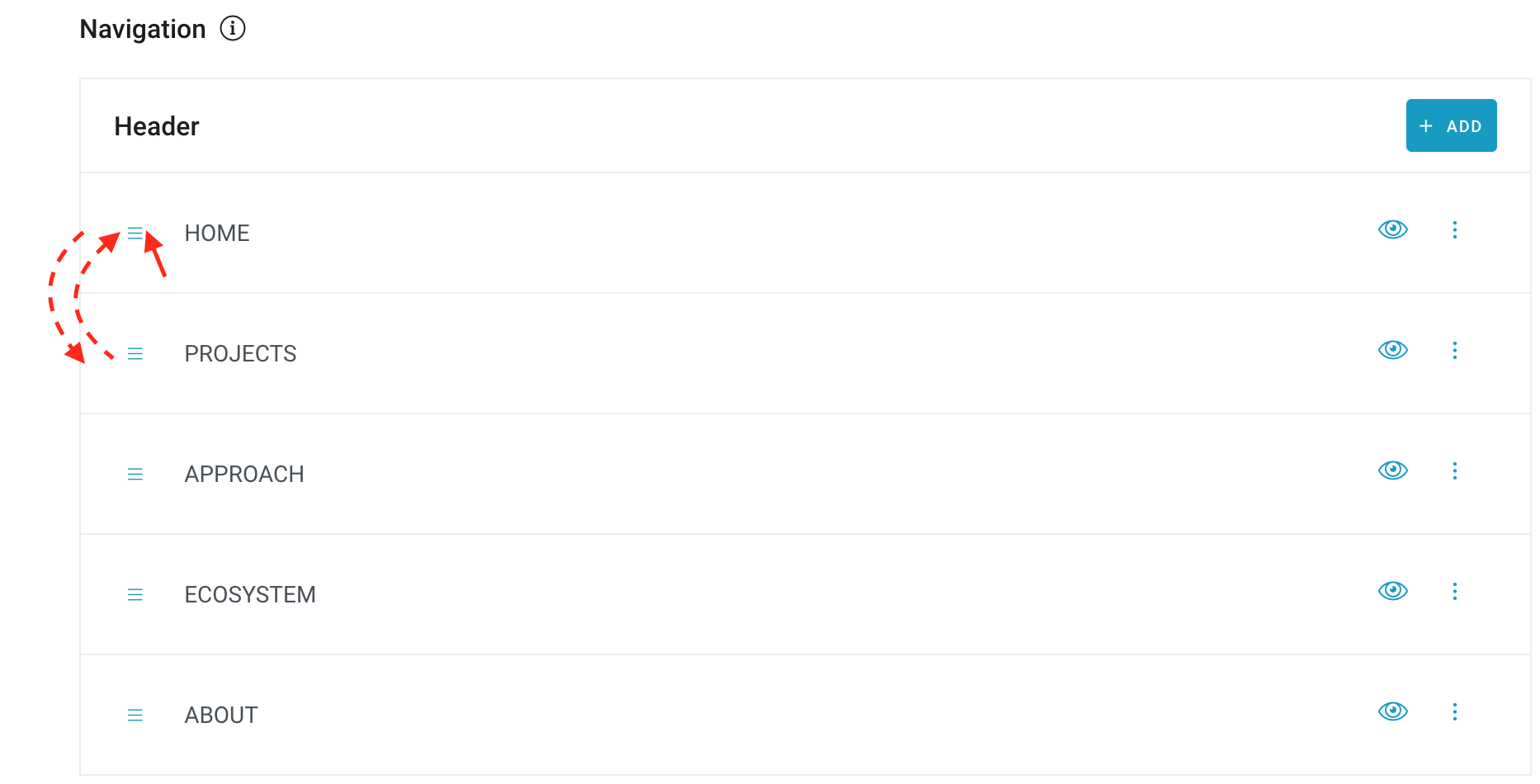 This will reorder the navigation menu as seen here:

Use these instructions to build out the rest of your navigation pages. You can always change or create new pages in the future too.