As an admin, you have the ability to add or remove users in the User Management section of the tool.
Note: Only admins can perform this action.
To get there, follow the steps below:
Starting from your dashboard, go to your Admin area located on the lower left hand side of the tool navigation menu.

Next, click on Groups under the User Management section. Select Manage for the group you'd like to manage.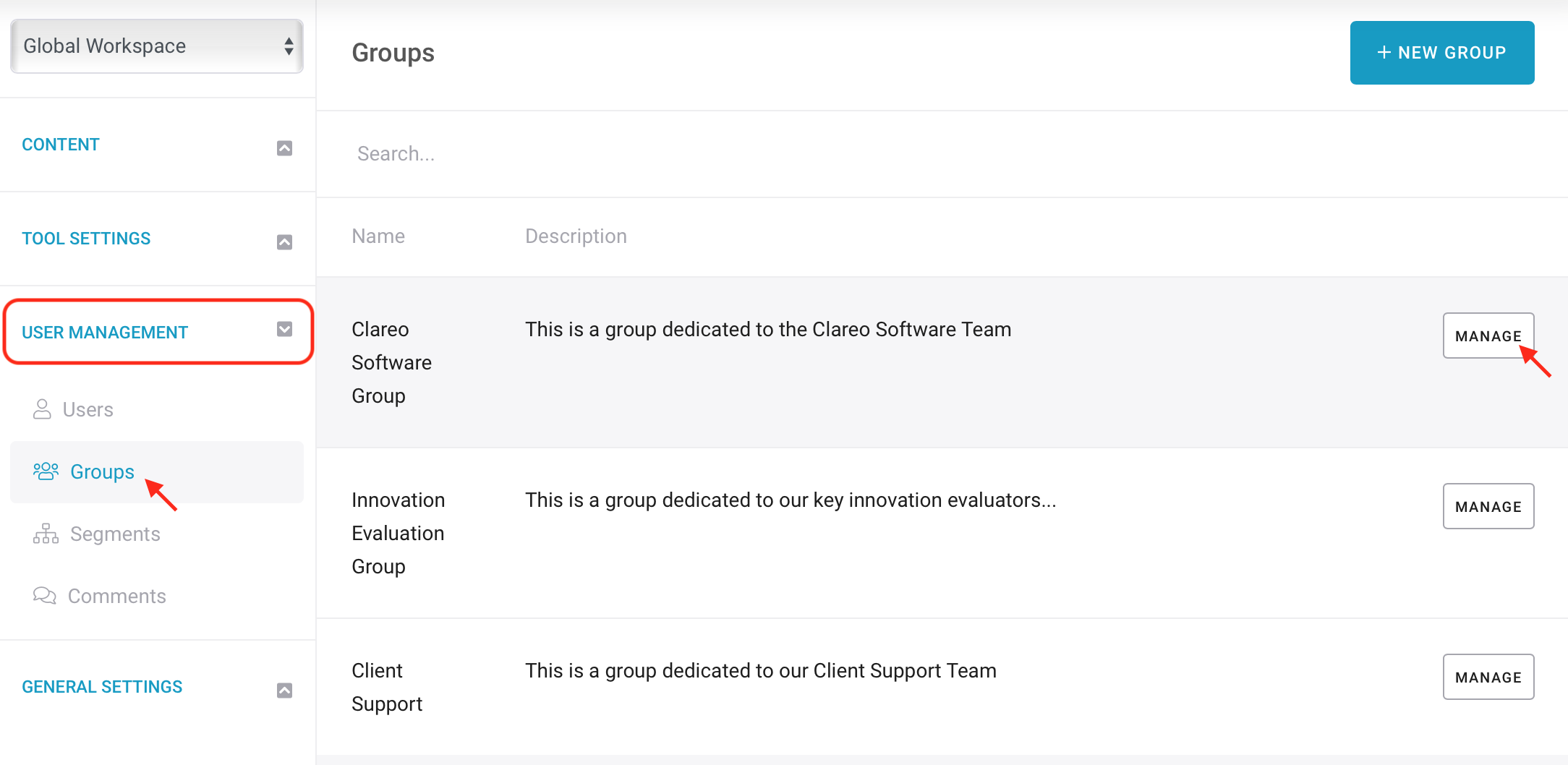 On the next screen, you will be able to edit the Name or Description for the group you selected.
You can add users to this group by clicking the +Add button, or remove them by clicking the red X next to their email.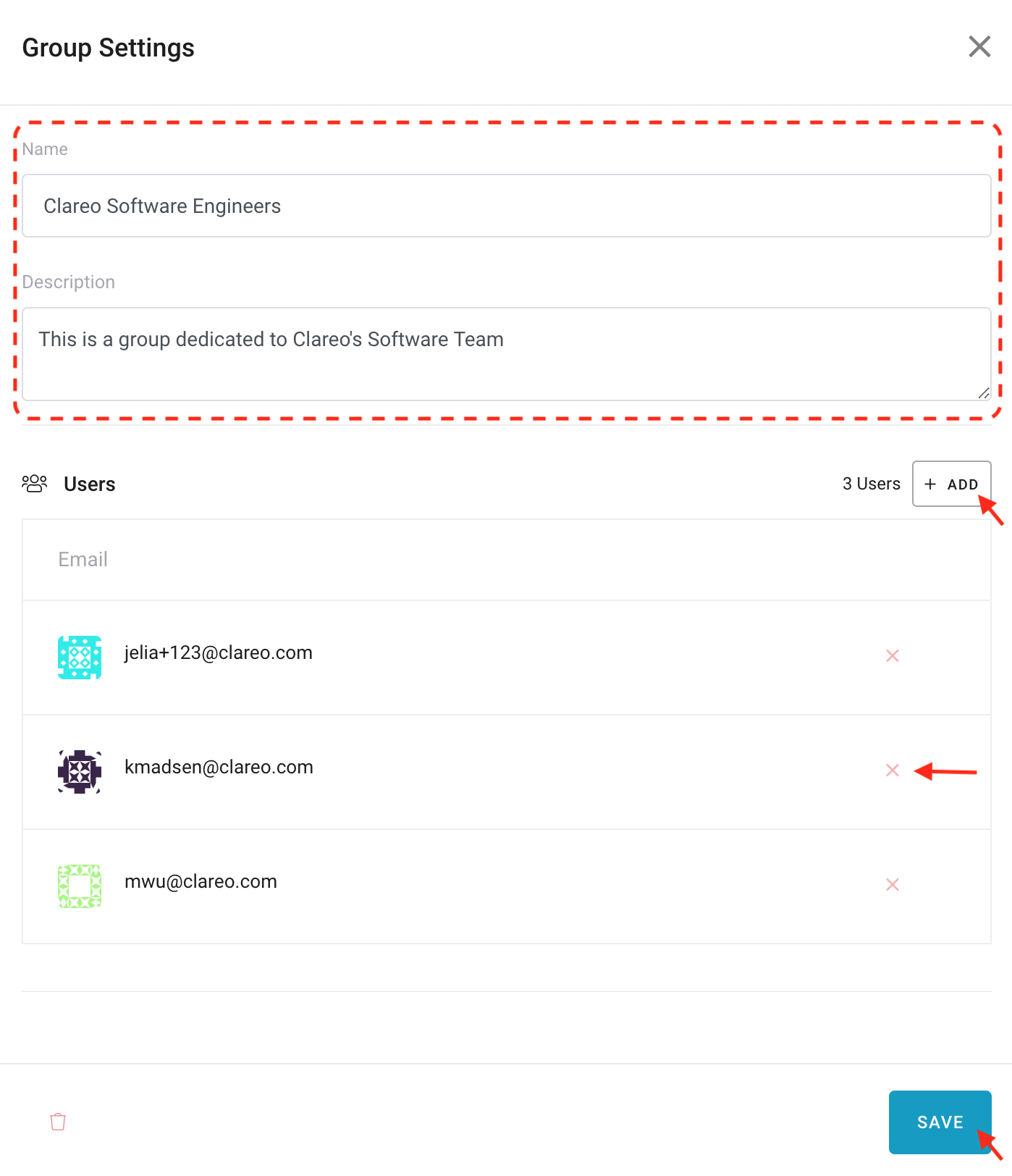 Be sure to click Save when you're done making changes to the group.