Aligning on a common set of criteria to evaluate innovation opportunities is critical to managing innovation efforts effectively. It helps leaders commit ahead of time what is important, and make faster decisions around prioritization.
Note: Only administrators can perform this action
To setup or edit Evaluation criteria, see the steps below.
Note: Setting up custom evaluation criteria in the Evaluation Default Settings (gear icon) from a portfolio will save and apply your custom criteria for all future evaluations created in the same portfolio.
Evaluation Settings is where you can add/edit your evaluation criteria. In Forest, our default categories are Attractiveness and Ability to Execute.
You can add as many criteria as you'd like for each category. However, we recommend keeping it to 4 or 5 maximum per category. Once you add a criteria under a category, you can also assign a weight to that criteria. Remember to click Done when you're finished adding your criteria.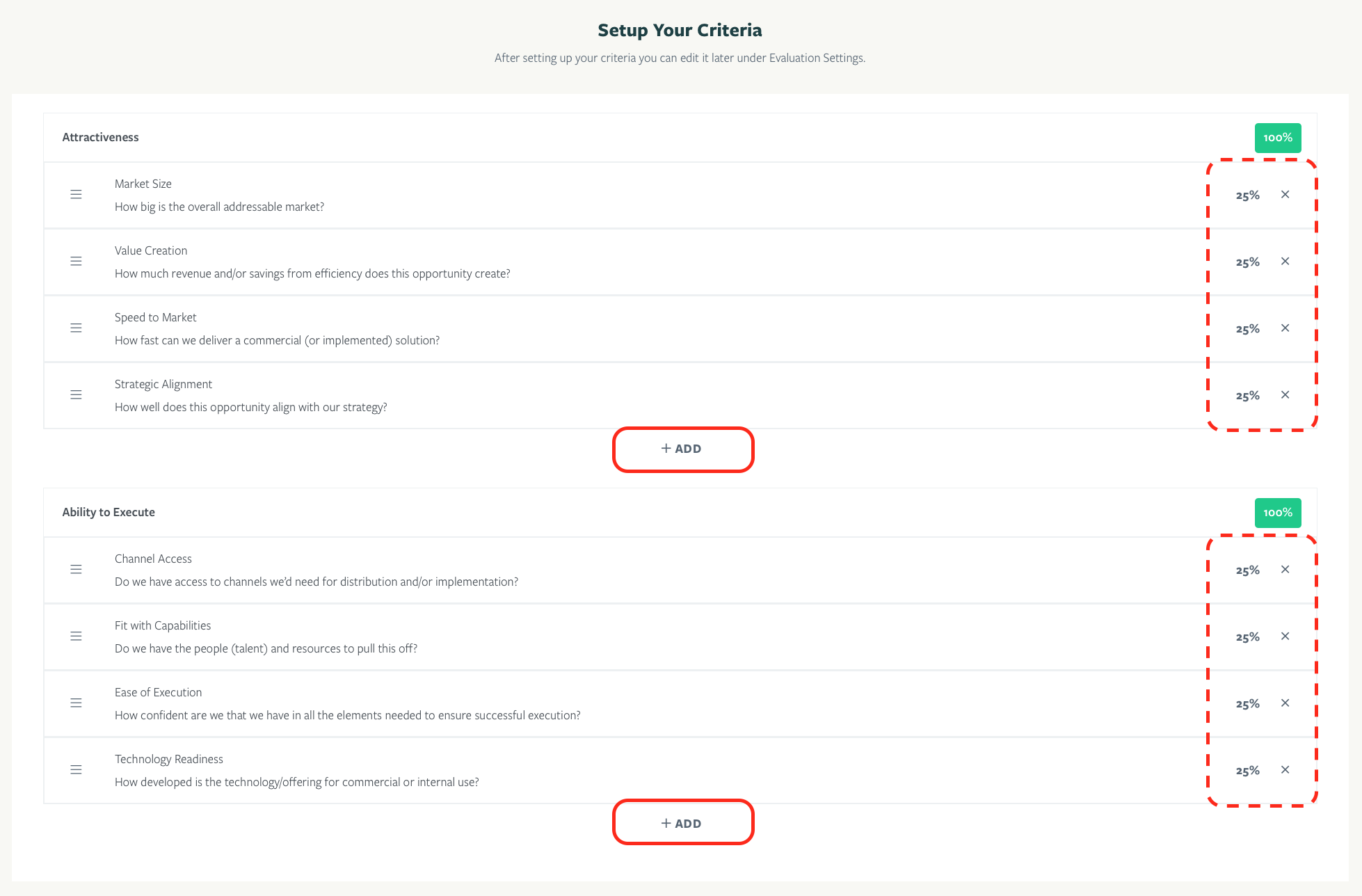 Note: The criteria weighting within each category must equal 100%. For example, if you had "Market Size" (50% weighting) and "Potential Revenue" (30% weighting), you would need to add another 20% through another criteria, or adjust one of the existing criteria to be sure the total is 100%. This is true for both "Attractiveness" and "Ability to Execute."