To export the data from a completed evaluation, follow the steps below:
Note: Only administrators can perform this action.
Starting from your dashboard, select Admin located on the left hand side of the tool navigation menu. Next, select Evaluations under the content section and select the Evaluation you'd like to work with.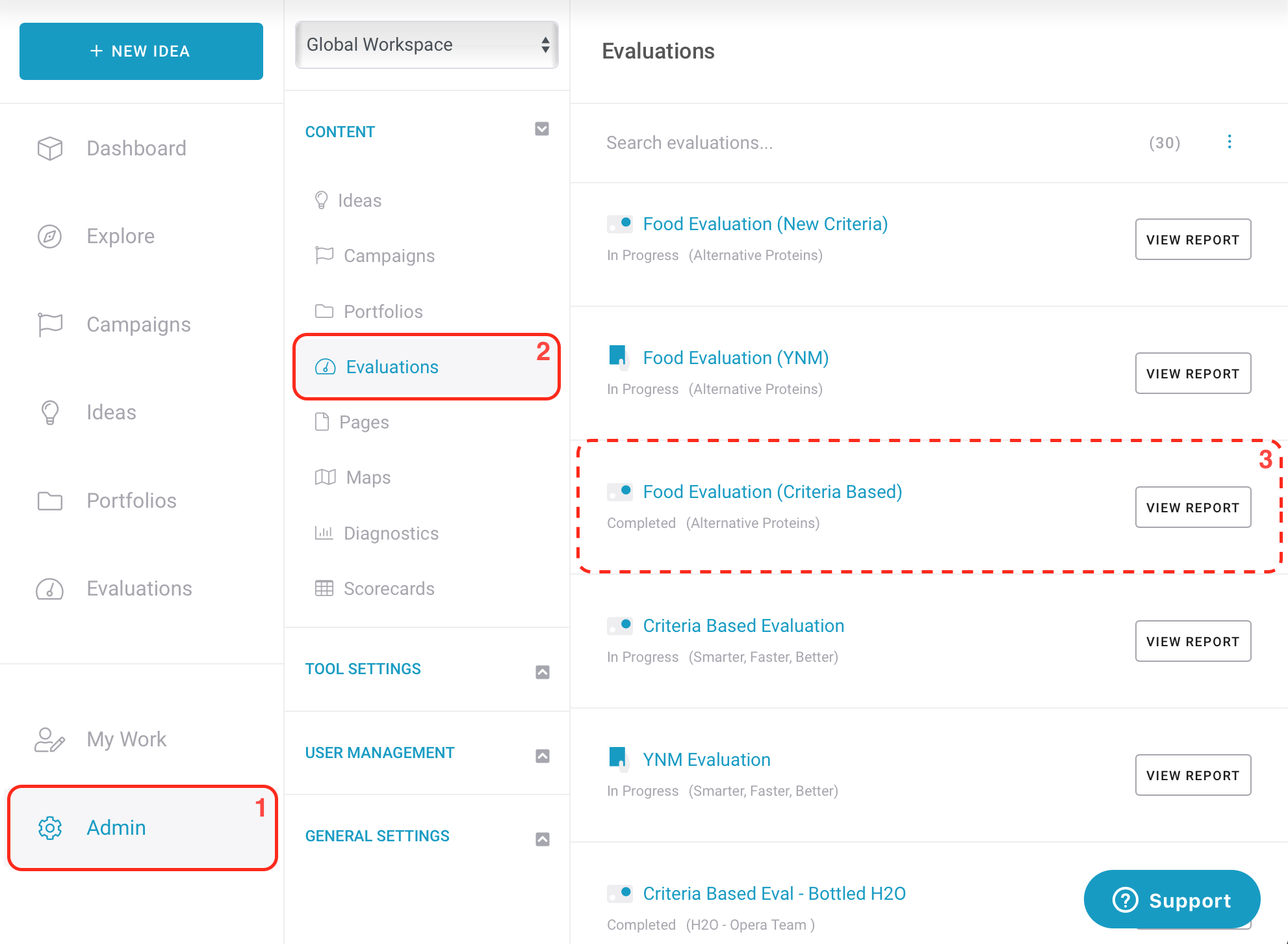 Once you're in the evaluation, click the ellipsis icon (three dots) located on the top and select Export Report.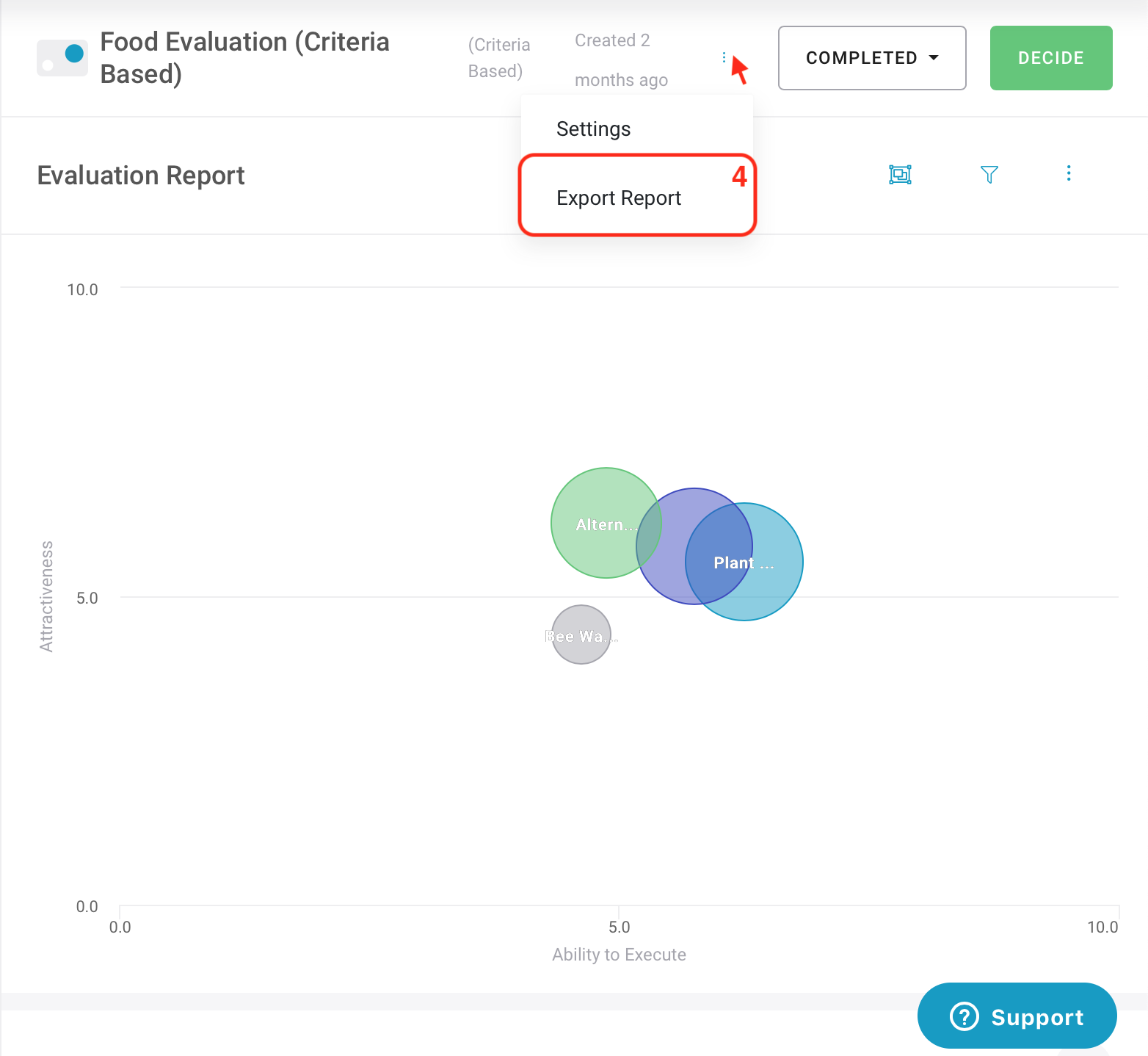 Next, you'll see a notification that says "You are about to export # items." Click Export.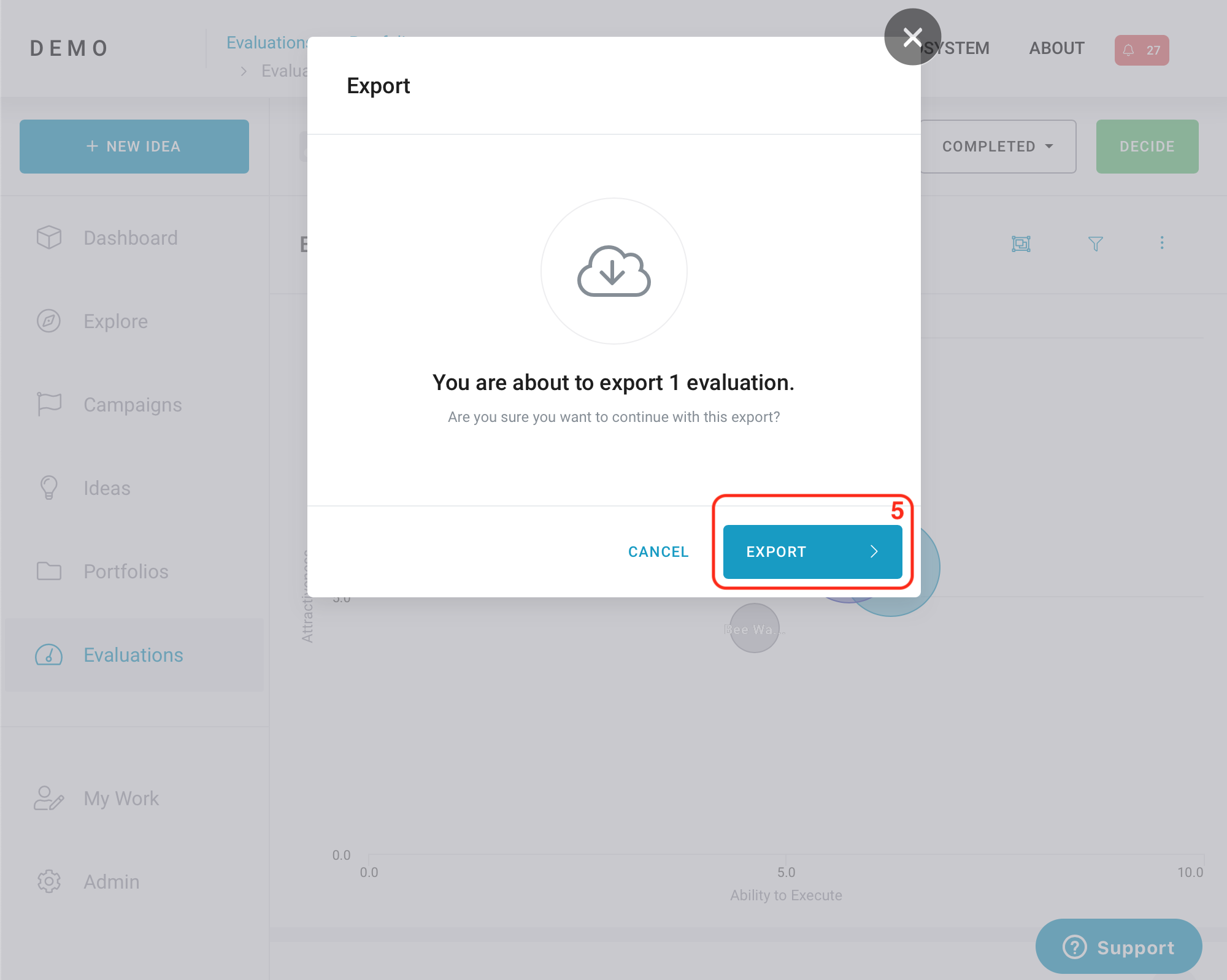 At this point, your export should be processing, and a download link will be sent to you via email. Click Close and Finish to exit the notification.
When you've received the email (from Clareo Solutions) containing the export, click Download Export File to download the CSV.