When asked to pull reports, admins have to apply filters before viewing or exporting results. Up until now, they have not been able to save those filters and would just need to remember them each time. Users can now save their filter settings on all screens with a filter icon - content lists, publicly visible content feeds, campaign/portfolio profiles, etc. Users will be able to select filters, save those filters to a filter group, and apply them to searches in one click.
The video below shows an overview of how to navigate around saving filter selections:
For future searches, there will be a Saved Filters option in the filter menu dropdown, and users can add or remove saved filters as needed.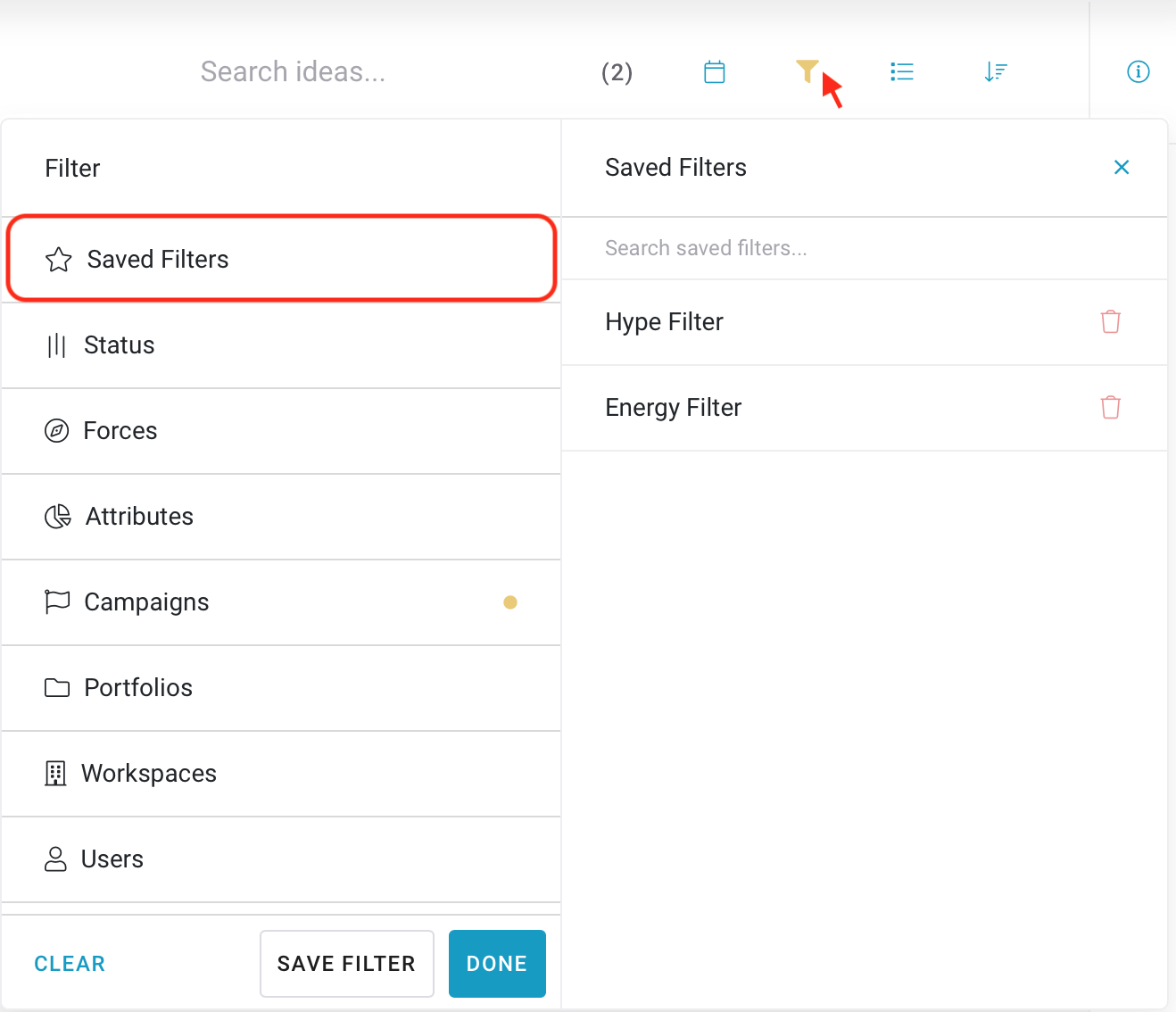 Note: If you'd like to delete a saved filter selection, simply click the trash icon on the right side of each filter title.