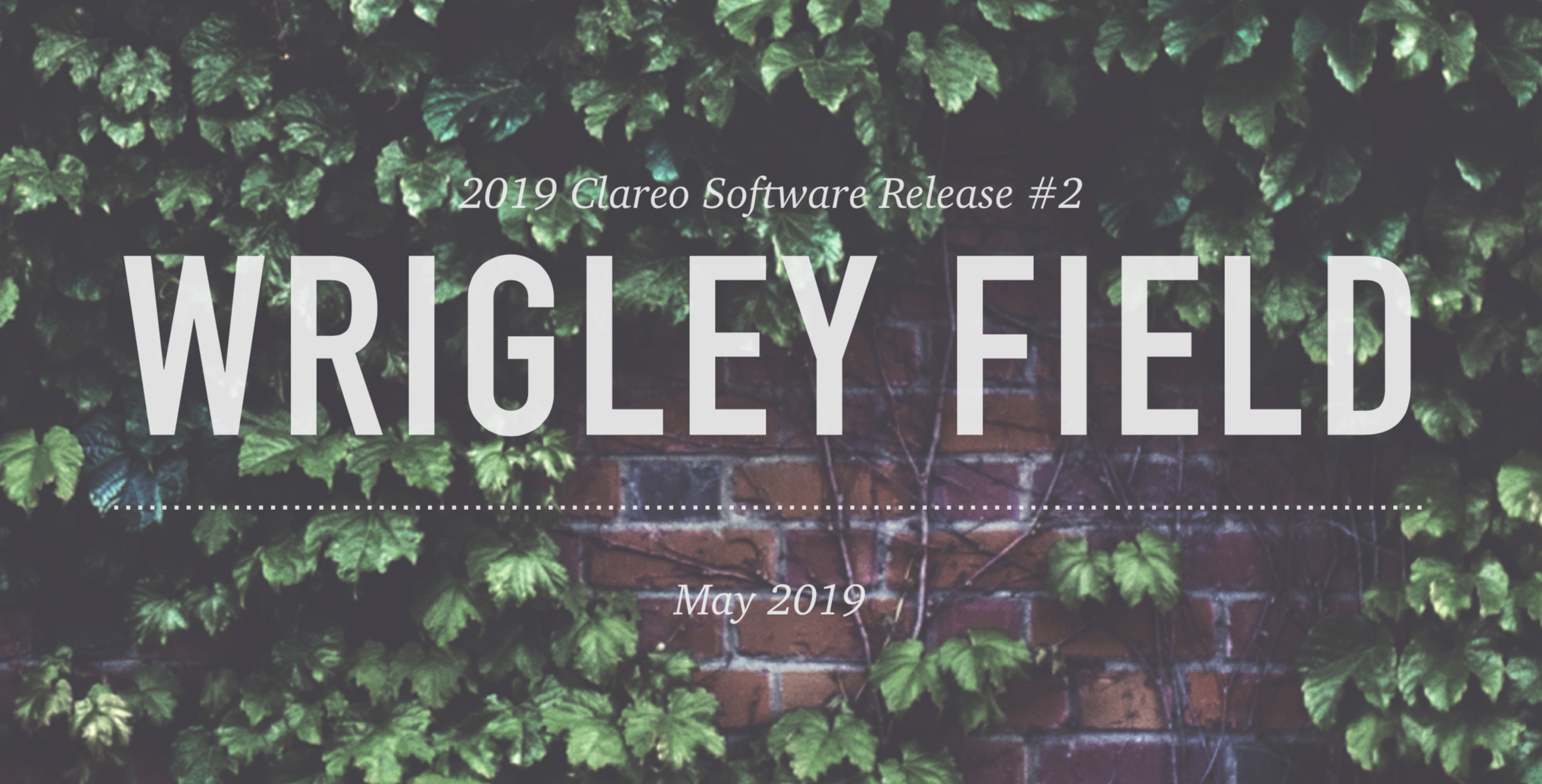 Features & Updates
Usage Analytics

Improved Default Image Selection

Exporting Data Function

Improved Organization Tracking

Enhanced News Sharing

Innovation Leader Diagnostic

Improved Permissions Toggle

Improved Filtering Charts and Lists

Improved Similar Idea Workflow

Improved Search Fields

Updated Filtering UI/UX
Usage Analytics
How many views did my campaign get? How active is our team? How many ideas were created in the past 30 days? These are some questions, that are critical to answer, to know the health and velocity of your innovation program. We want to make it easier to quickly find the answers to the key questions you may have about your Clareo software usage. We will be building several features around Usage Analytics that will be added throughout the application. These will range from quick reports and displayed stats on your Projects, Ideas, Portfolios, and Campaigns; to more robust analytics dashboards where you can search, filter, generate charts and dive deeper into reports.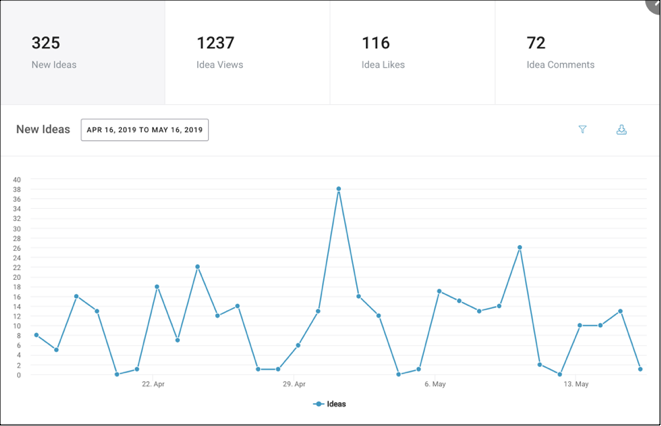 Improved Default Image Selection
Although a small touch, having good looking images to represent your content makes a big difference. It helps users quickly grasp a concept and easily identify a piece of content in their feeds. When adding a new Idea, Project, Campaign, or Portfolio the step of adding an image can be tricky for users who are not design savvy. We want to make the step of adding a great looking image easy for ALL users. We improved the image setup process, pulling in a robust set of default images, and making that experience seamless for users. This will lead to more content with images, nicer looking images across your application, and a quicker creation process for all users.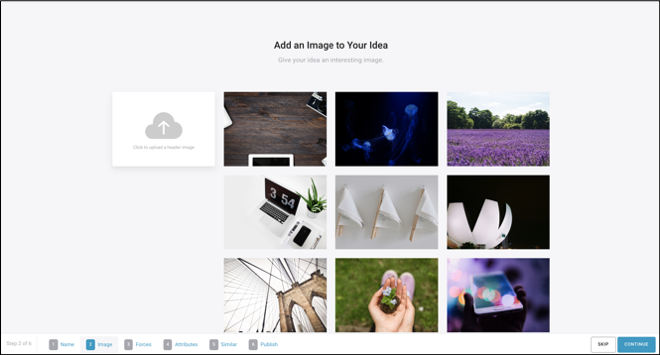 Exporting Data
When teams use Clareo software, they generate a lot of useful data. This includes new ideas, projects, evaluations, comments, and more. For Clareo software to function smoothly at any company, the ability to take this data and use with other tools, for collaboration, analysis, or reporting, is crucial. We will be creating new ways for you to easily export your data. You will be able to export data from multiple areas within the application (while in the current view), as well as within a centralized administrative data export area. You will also be able to export data based on filters so you can extract the data you are searching for. All data exports will be in a CSV format so you can import the data into almost any other tool you want.
Organization Tracking
We've made the Tracked Organizations feeds on the Perspectives dashboard more dynamic. Organizations will be automatically organized based on the latest activity as well as provide ways for users to sort, filter, and order organizations.
Enhanced News Sharing
We improved the experience and default message when you share a news article from the Perspectives tool.
Innovation Leader Diagnostic
Who are the innovation leaders in my organization? We've added a new Diagnostic Type that will allow companies to run a diagnostic to find users who are more highly attuned to innovation. The Innovation Leader diagnostic will work similar to our existing diagnostics but provide reports that highlight individual users instead of aggregating them all in a report.
Improved Permissions Toggle
When selecting user permissions, we now automatically check any additional permissions in the UI. Example: If checking "Admin" the user will automatically be checked as an "Editor" too.
Improved Filtering Charts and Lists
We've connected charts/lists so that when you apply a filter to a chart or list it will filter both content formats.
Improved Similar Idea Workflow
When creating a new Idea you'll now be able to pull up similar ideas into a "quick view." We've also improved the flow of helping you navigate whether to continue adding your idea or leave your idea to contribute to a similar idea instead.
Improved Search Fields
We have updated all the search inputs on the site to be better describe the exact content you are searching for.
Updated Filtering UI/UX
While we provide the ability to filter across a number of categories, the user experience diminishes the larger an organization gets. The current user experience is not living up to our expectations. We'll be redesigning the main filtering experience so that it is easier to use, apply filters more clearly, and scale feature for teams who have many filtering options.