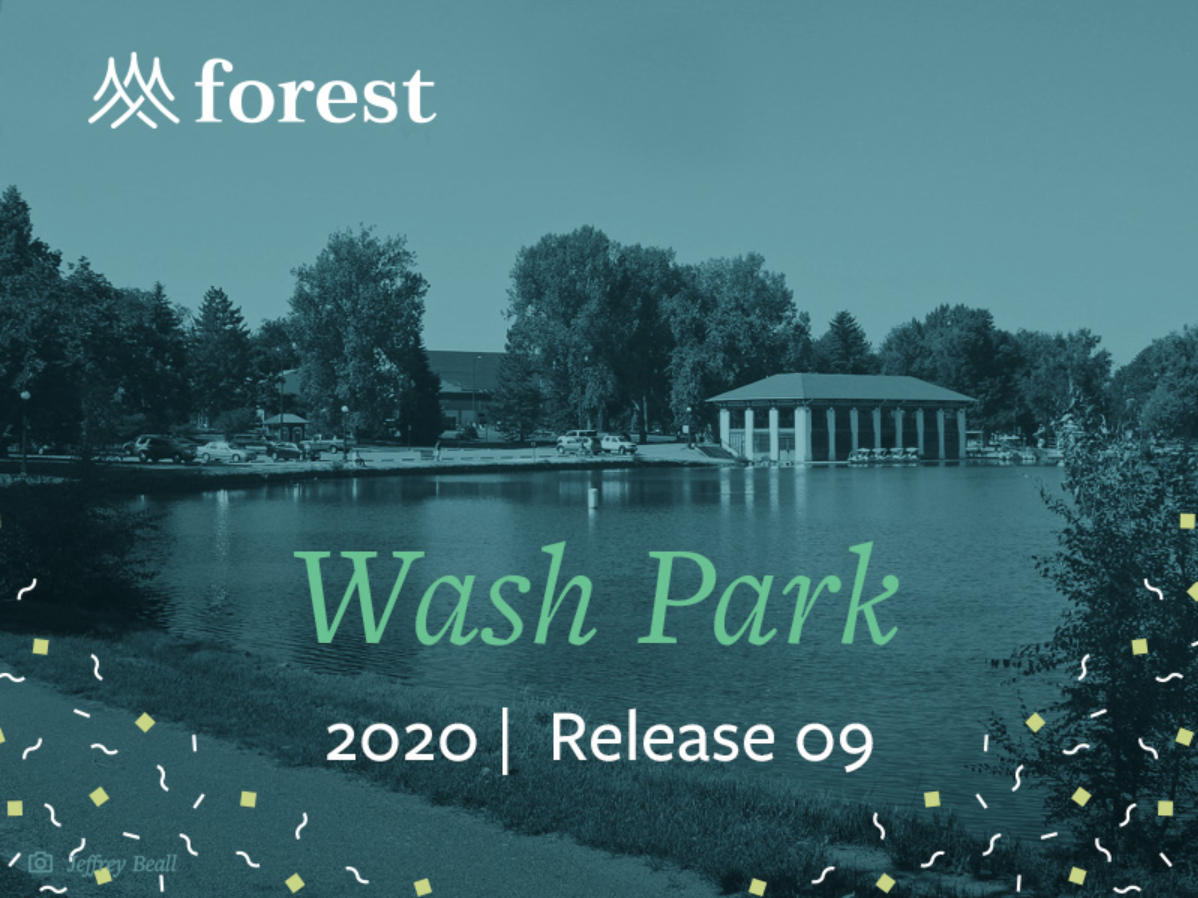 Features & Updates
CUSTOM IDEA STAGES
As Ideas progress in Forest, they move through stages of your innovation pipeline. We currently default to two fixed stages: Concept and Project. We've found that clients need greater flexibility in customizing stages of an Idea to map to their pipeline. This also highlighted the need for a clear visual indicator of where an Idea falls in the pipeline and what the next steps are.
With the introduction of Custom Idea Stages, companies will be able to set up and define their own stages on both a global and workspace level. Only an Idea guide or workspace/global admin can update the Idea stage, and users will be able to filter Ideas by stages.

Finally, users will be able to clearly track Idea progress in a step-by-step visual tracker in each Idea profile.

Custom Idea Stages will allow users to…
Set company-wide custom stages

Create workspace stages

See a visual Idea tracker in each Idea profile

Set custom color labels for each stage

Progress Ideas through stages in bulk

Filter Ideas by stage
IDEA GUIDES
With this release, we're clarifying who is ultimately responsible for an Idea submitted through the tool. Up until now, users were required to submit Ideas to a Campaign. This created some confusion around who ended up owning and managing the Idea, which resulted in Ideas being removed from Campaigns/Portfolios and becoming orphaned.
With Idea Guides, users no longer need to select a Campaign to submit an Idea. Instead, each Idea will have a "Guide" who is responsible for moving Ideas forward through the tool.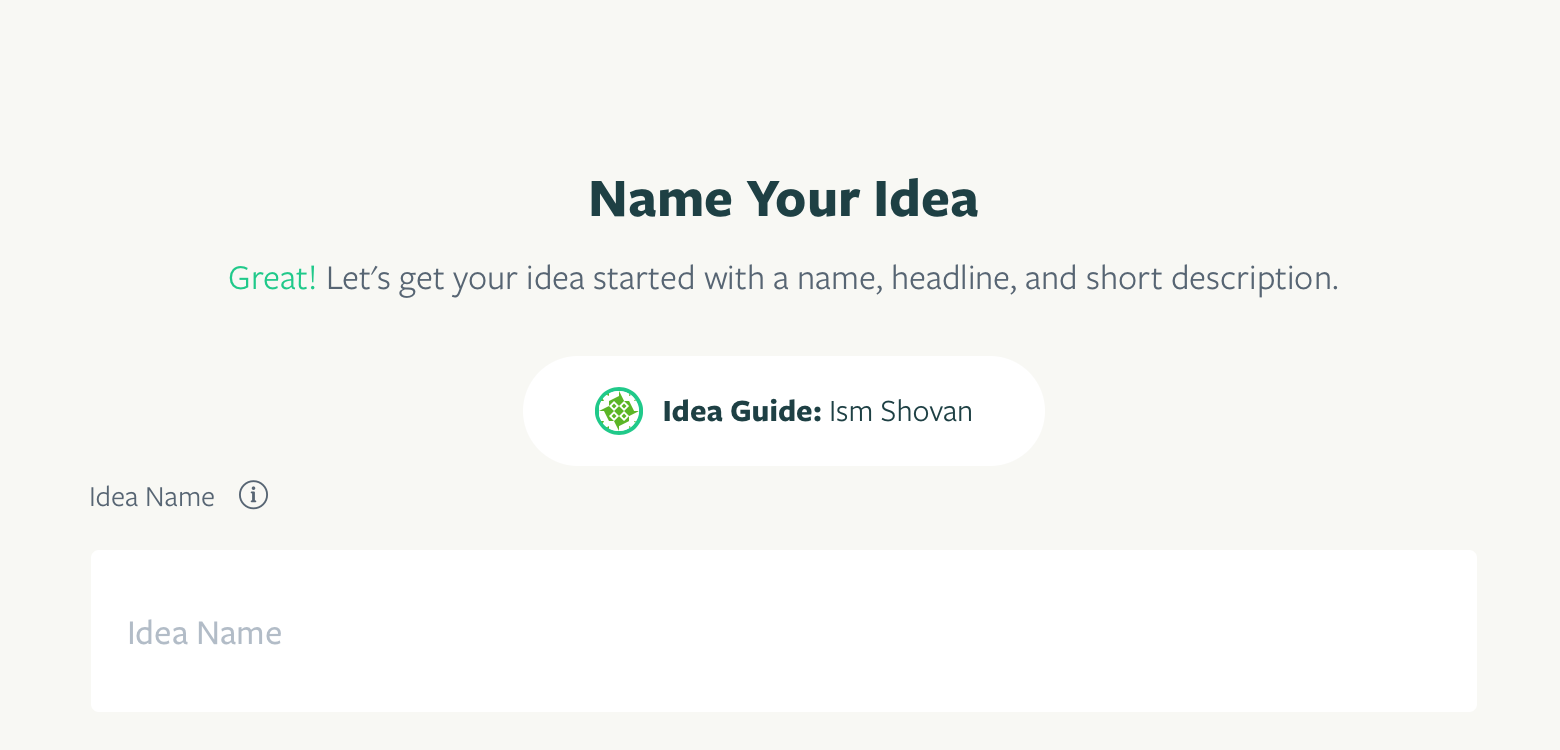 Idea Guides are designated in the admin area and listed as team members with a "Guide" label. They are auto assigned to new Ideas based on predefined criteria.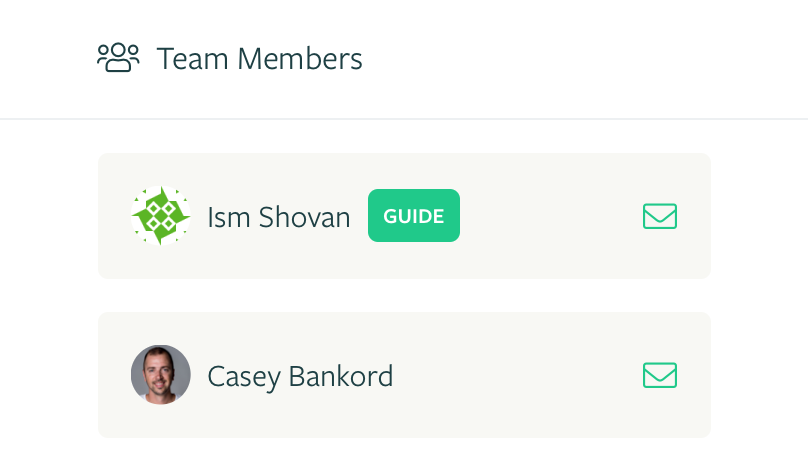 The Idea Guide feature will…
Eliminate conflicting status and stage updates

Let users submit an Idea without requiring a Campaign

Allow administrators to assign multiple Idea Guides at the global and workspace level

Establish an Idea Guide for a specific Campaign

Allow Idea status and stage updates by bulk or via the Idea profile editor
IDEA STATUSES
Managing Ideas across multiple Portfolios gets confusing fast, and often requires a ton of moving around through the tool to manage each Idea individually. Users are confused about how to efficiently manage Ideas, since Ideas that live in multiple places will often have conflicting status updates.
To simplify this process, we're removing the Manage and Review modals in Campaigns and Portfolios, and allowing users to perform evaluations outside of Portfolios. Previous statuses are replaced with a smaller set of more action-oriented status options, such as Progressing, Waiting, and Deferred.

Idea status changes will appear on the timeline and require an update message to keep the Idea team informed. Lastly, an Idea's status will no longer change automatically when it is moved between Campaigns and Portfolios.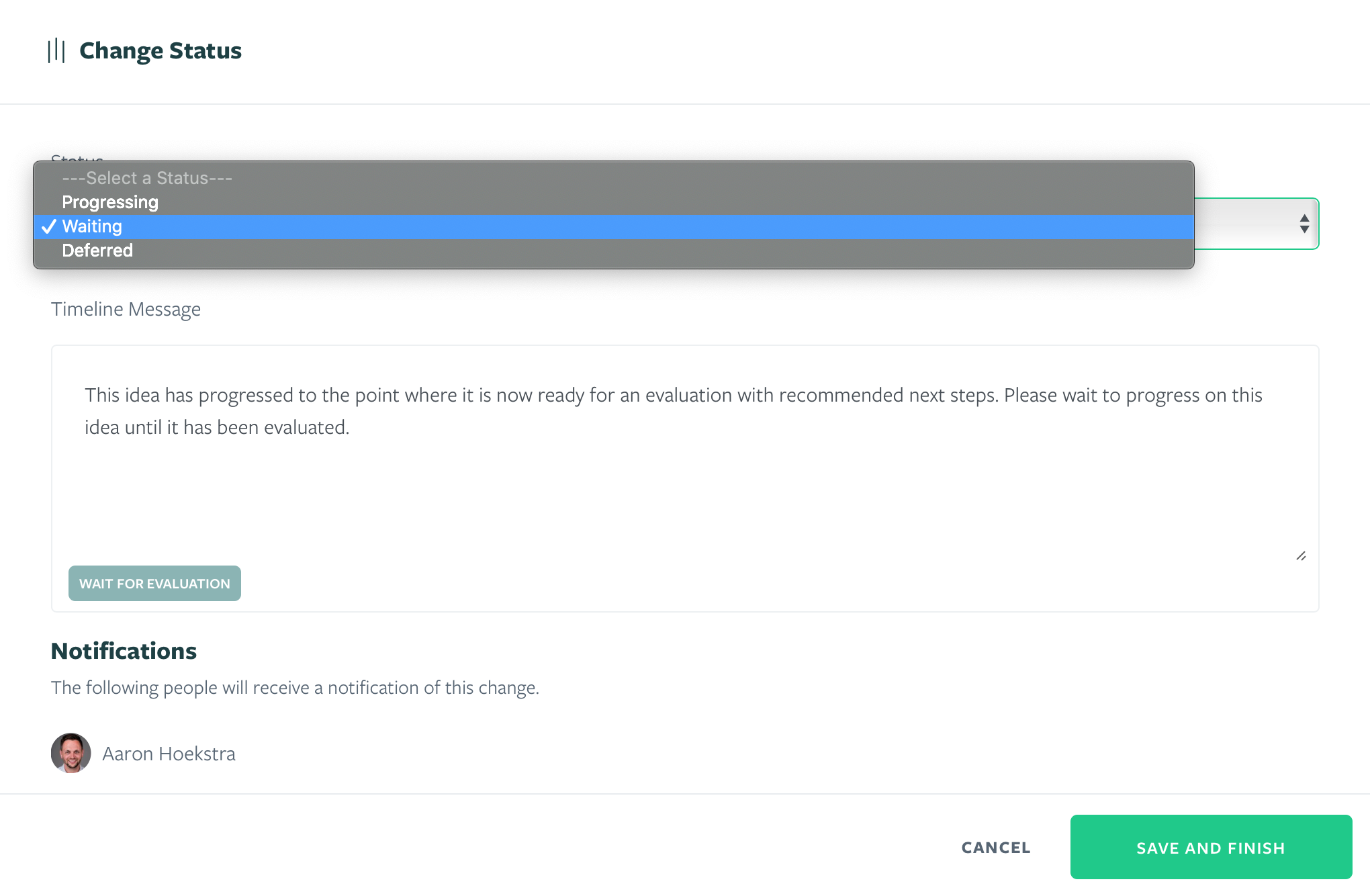 Idea Statuses will allow for…
Clear and simple Idea status titles and actions

Idea team members and administrators to update Idea statuses

Idea status updates from the Idea profile editor

Distinct canned messages related to status updates

A new post-evaluation "recommend" workflow (which replaces the "decide" workflow)

All new Ideas submitted to automatically be assigned a status of "Waiting"
EXPANDED IDEA TIMELINES
Users must be able to clearly track the progression of an Idea. Previously, Idea timelines only showed status updates, and users couldn't start discussion threads on other critical events, which limited their engagement.
With this release, users will see all major activity on an Idea in a new timeline thread, which will replace both the current Timeline and Discussion sections on the Idea profile. With Expanded Idea Timelines, users will be able to see changes around statuses, stages, evaluations, Portfolios or Campaigns, and start a discussion thread on each update to better document how an Idea is progressing.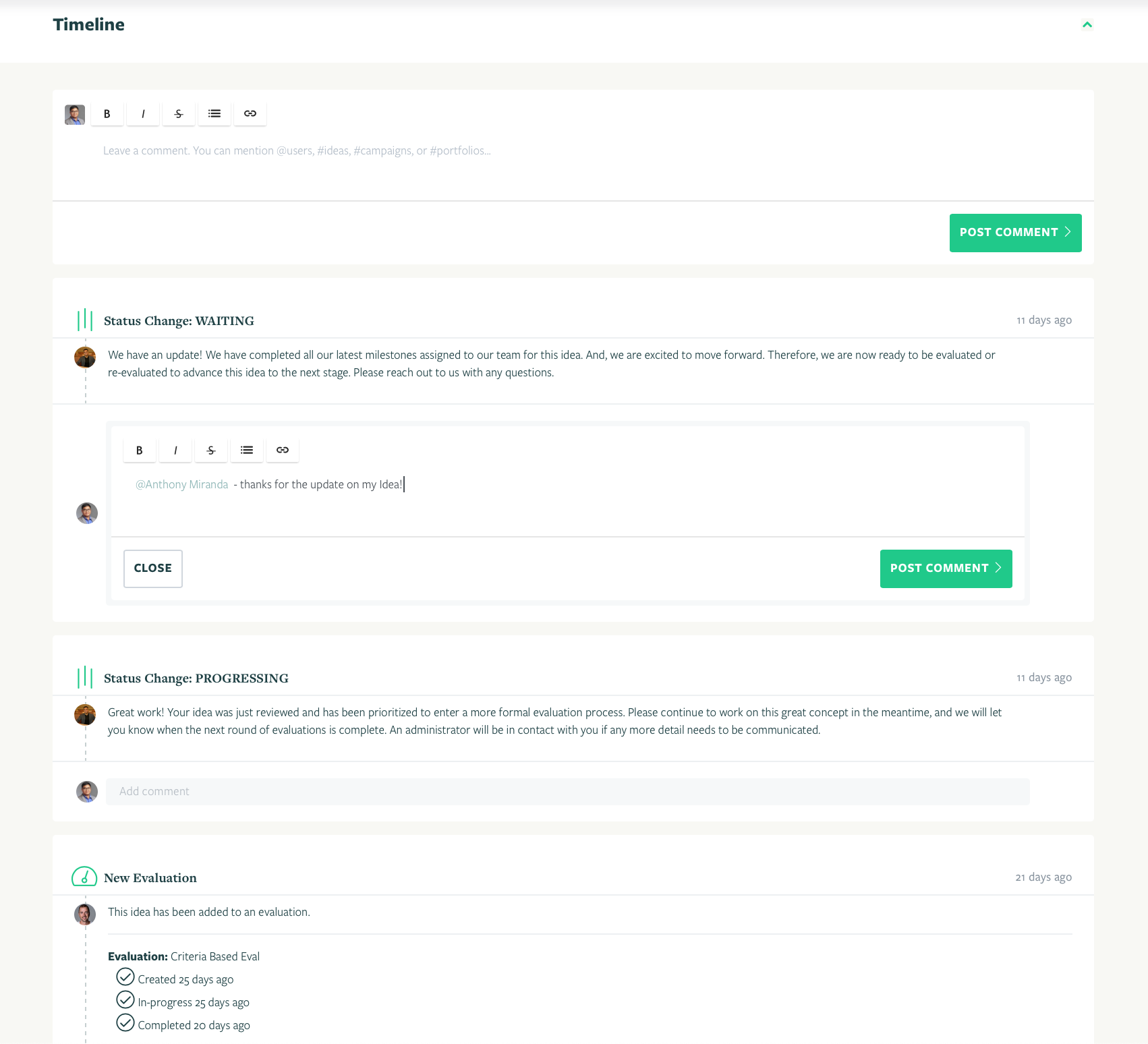 With Expanded Idea Timelines, users will be able to…
See all events, updates, comments, and evaluations that take place on an Idea in one section

Create discussion threads related to specific timeline events

Have visibility on the progress of an Idea in an evaluation

See who performed each action/event posted in the Idea timeline thread
ADDITIONAL UPDATES
In addition to the features above, we've also made changes to the evaluation process. Previously, evaluations could only be created in Portfolios, which limited many users' ability to simply create evaluations and invite users to participate.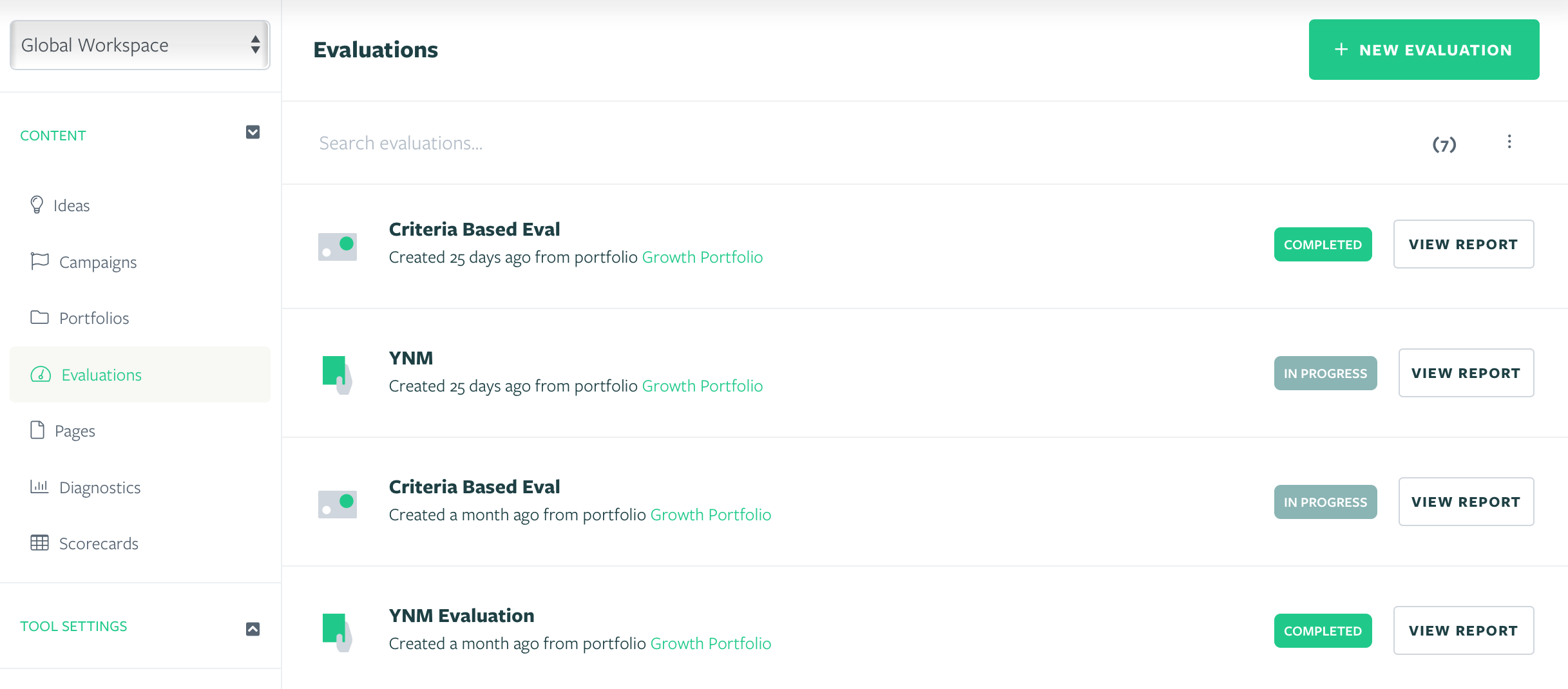 With these additional updates, users can...
Create an evaluation from the admin panel without an established Portfolio or Campaign

Create and view evaluations from a Campaign profile