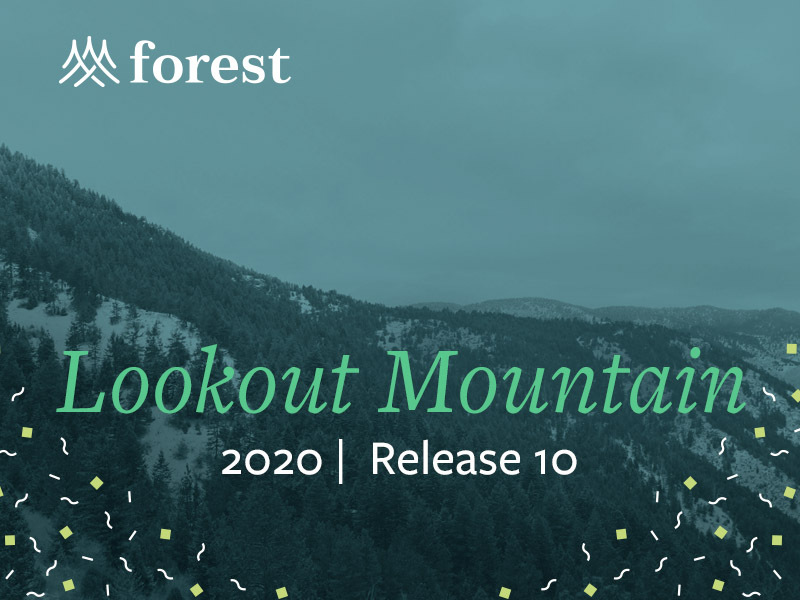 Features & Updates
EASIER IDEA MANAGEMENT
We've found that Idea Guides and Administrators can run into some minor roadblocks as they progress an idea through Forest: they may struggle to identify newly submitted or recently updated ideas, identify what had changed when viewing an idea as part of a list, or have to click into each individual idea to view its progress.
In this release, we've added several new features to solve these problems and streamline the process of reviewing and managing ideas. Idea Guides and Administrators will be able to view all the information needed to manage and progress ideas in one single listview – submission dates, statuses, recent timeline events, etc.
Together, these improvements make it significantly easier to manage a group of ideas.
Card View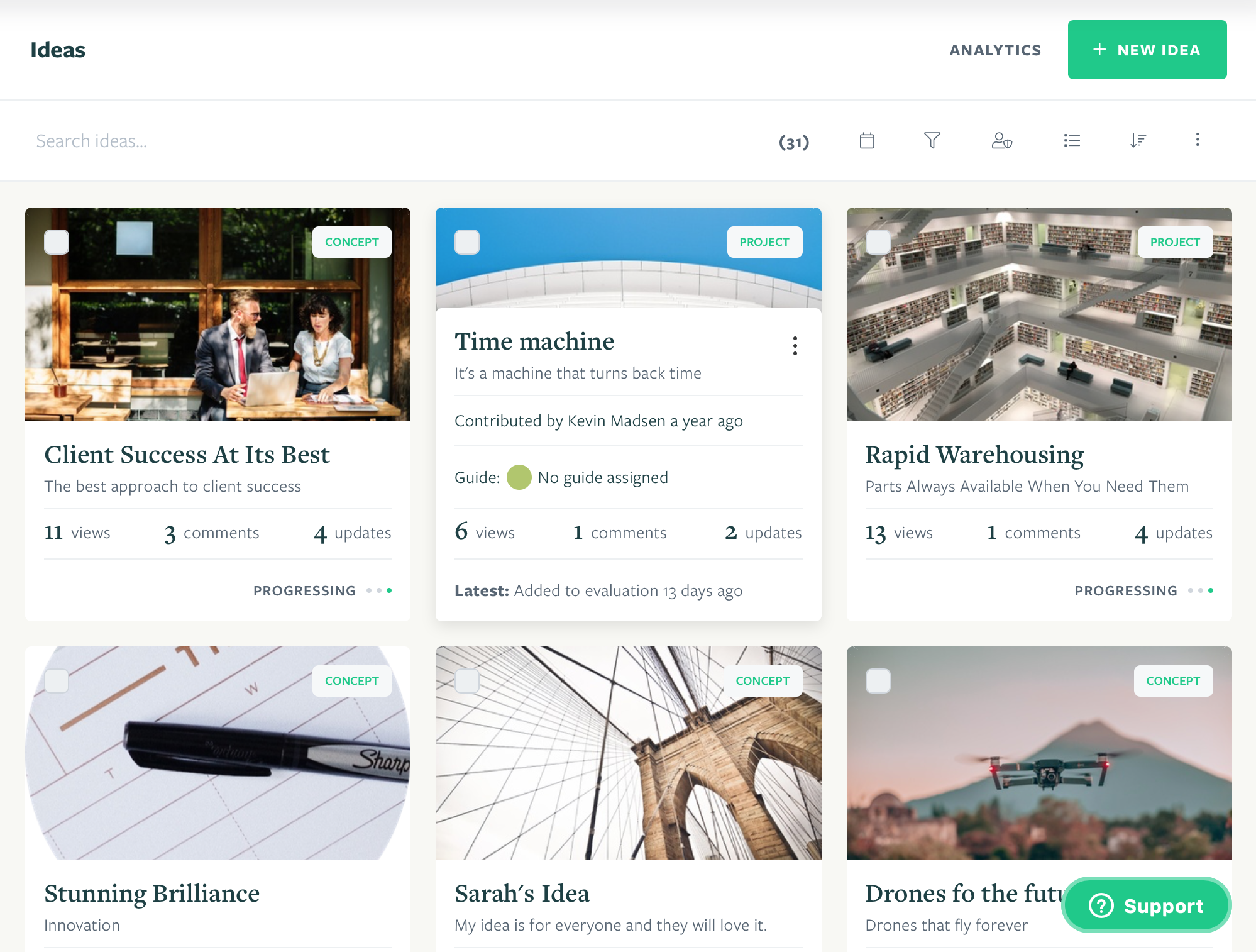 Listview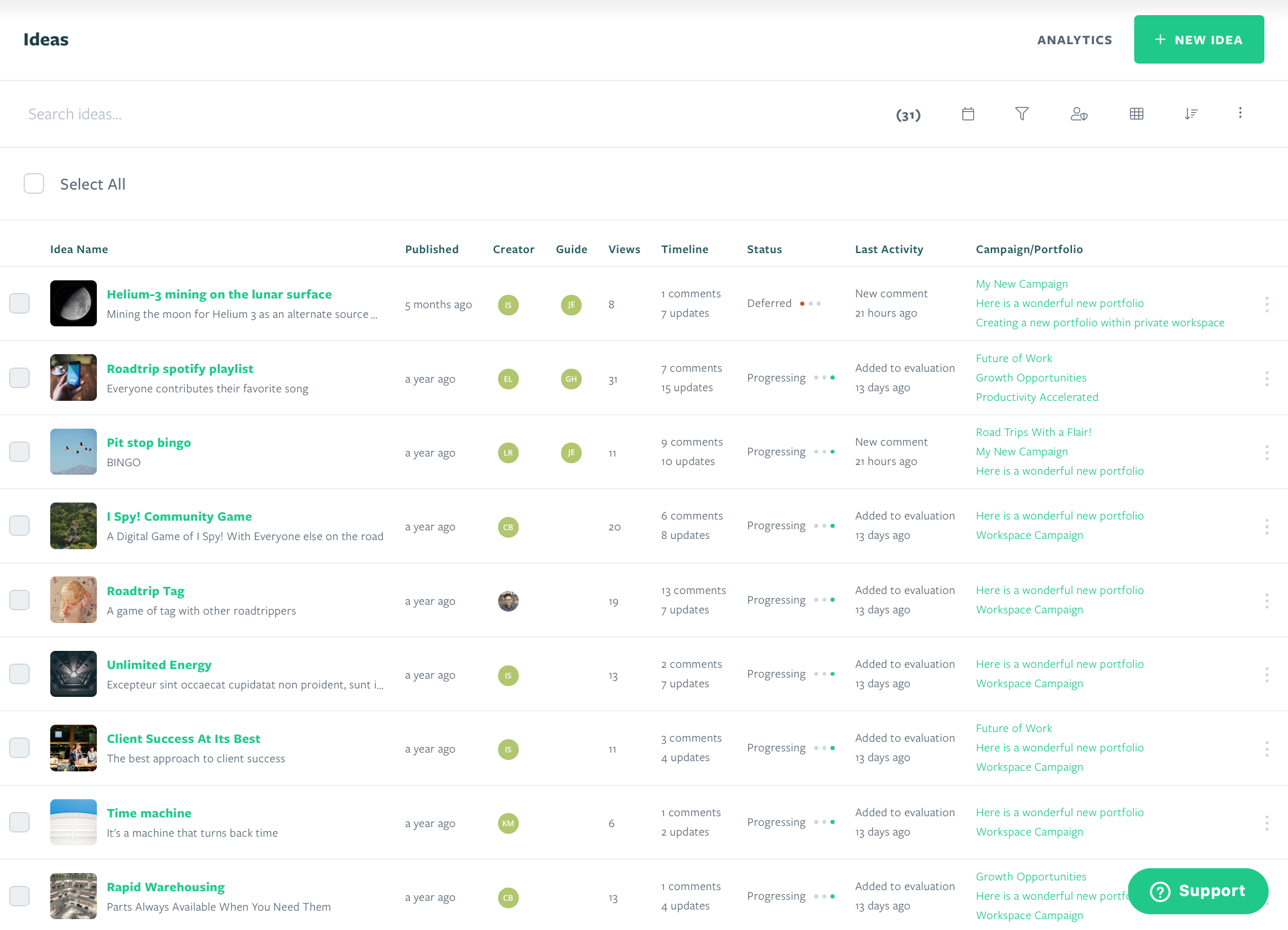 BUNDLED EMAIL NOTIFICATIONS
Forest users currently receive an email notification whenever there's activity on an idea. Because much of this activity happens within short bursts of high activity – i.e., all of a user's ideas are added to an evaluation at the same time – users can receive a flood of emails at once, which can be confusing and frustrating.
To streamline the notification process, we're bundling email notifications. Whatever email notifications are triggered within one 15-minute period will be consolidated into one email, so the user receives a single digest of activity, rather than an individual email for each action.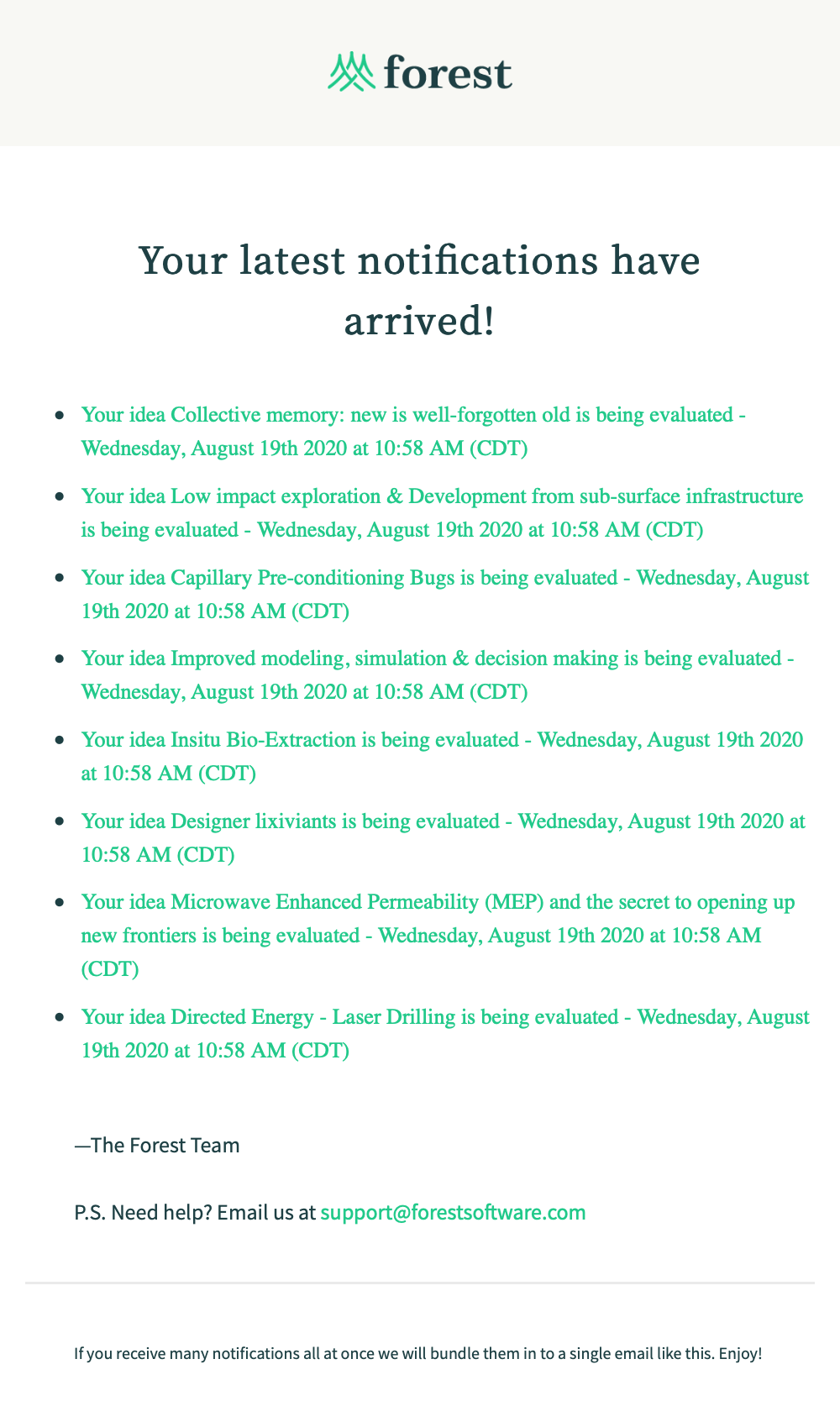 ABILITY TO EXPORT TO CSV
We've built a robust analytics reporting structure into Forest, providing administrators with the data they need to demonstrate the value and effectiveness of their innovation programs. However, up to this point administrators did not have a way of exporting that raw data outside of Forest. They had to manually capture and convert this information if they needed to use it in a different form.
Administrators will now be able to export analytics data to a downloadable CSV file, making it much easier to share that data or integrate it into supplemental software, such as an external project management tool.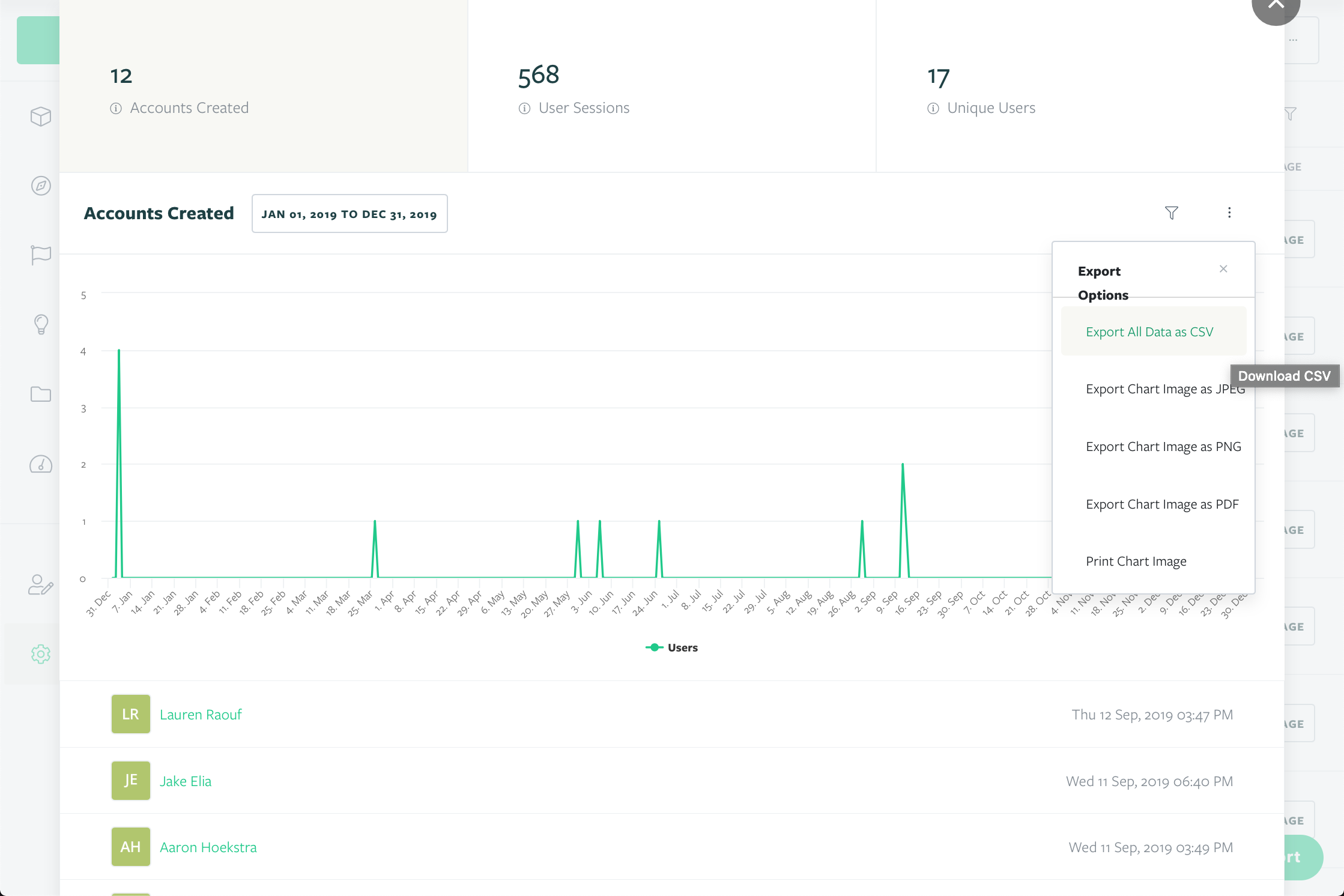 LEARNING PLANS (DISCOVERY & DESIGN)
Learning plans are a key component of validating ideas, enabling users to identify and test assumptions about their idea to see if it's truly feasible and worth progressing. The most successful organizations around the world use learning plans to develop and prioritize ideas. However, they can be challenging to build if users aren't familiar with the methodology, or struggle to identify assumptions around their ideas.
To help make learning plans more intuitive, we plan to discover user challenges and design solutions to improve the process of building learning plans. The discovery process will provide us with insight to design better workflows that will help idea teams use learning plans to move their idea forward.
ENHANCED USER EXPERIENCE FEATURES
In addition to some helpful improvements throughout the tool – a smoother Yes, No, Maybe evaluation experience, expanded timeline details and tool tips, saved admin page states, etc. – we've highlighted a few features that create a much smoother user experience.
Select All Evaluators:

Users will be able to "select all" team members of a Campaign or Portfolio when selecting evaluators for new evaluations, saving them from having to manually select and search for specific team members.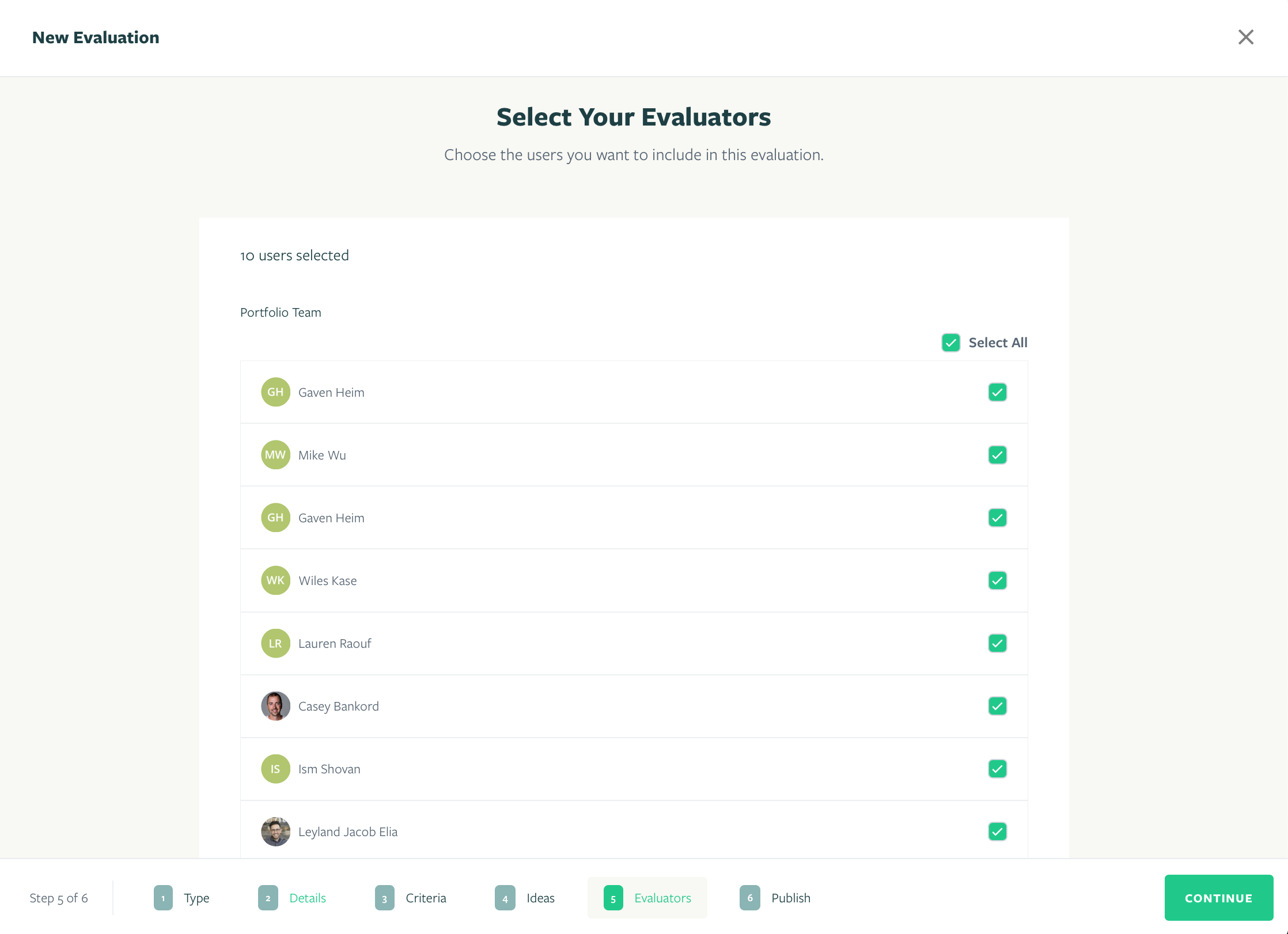 Set Character Requirements:

When users submit ideas, there's no default "minimum required character" count in the description, so many ideas lacked enough detail for users to fully understand them. Administrators are now able to set custom character requirements for adding new ideas, preventing users from submitting ideas without enough detail.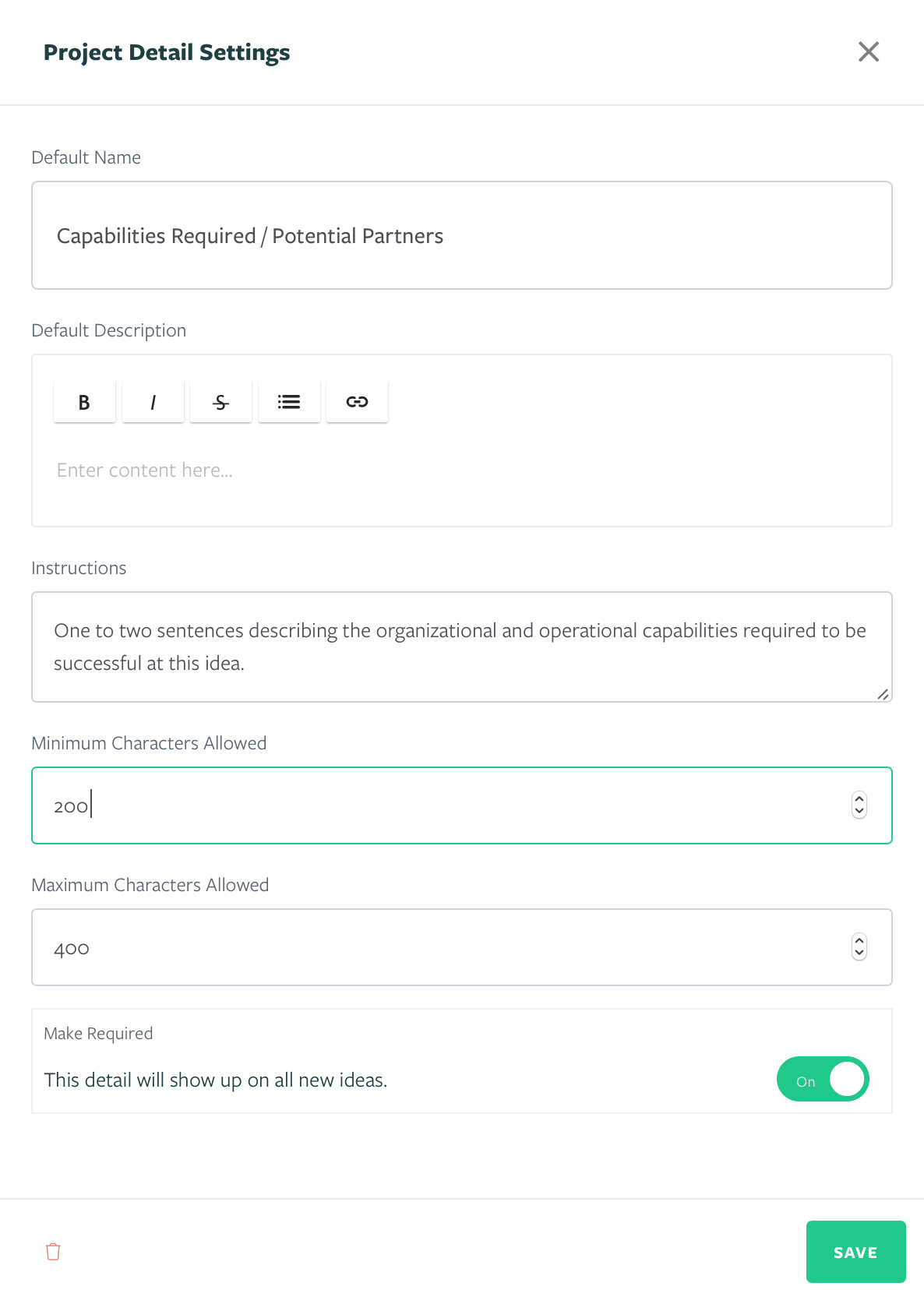 User Profile Icons:

Users that don't upload a profile image receive a default geometric pattern assigned as their user icon. To make it easier to search for and identify specific users in the tools, we'll be replacing the geometric patterns with the user's initials if they don't upload a photo.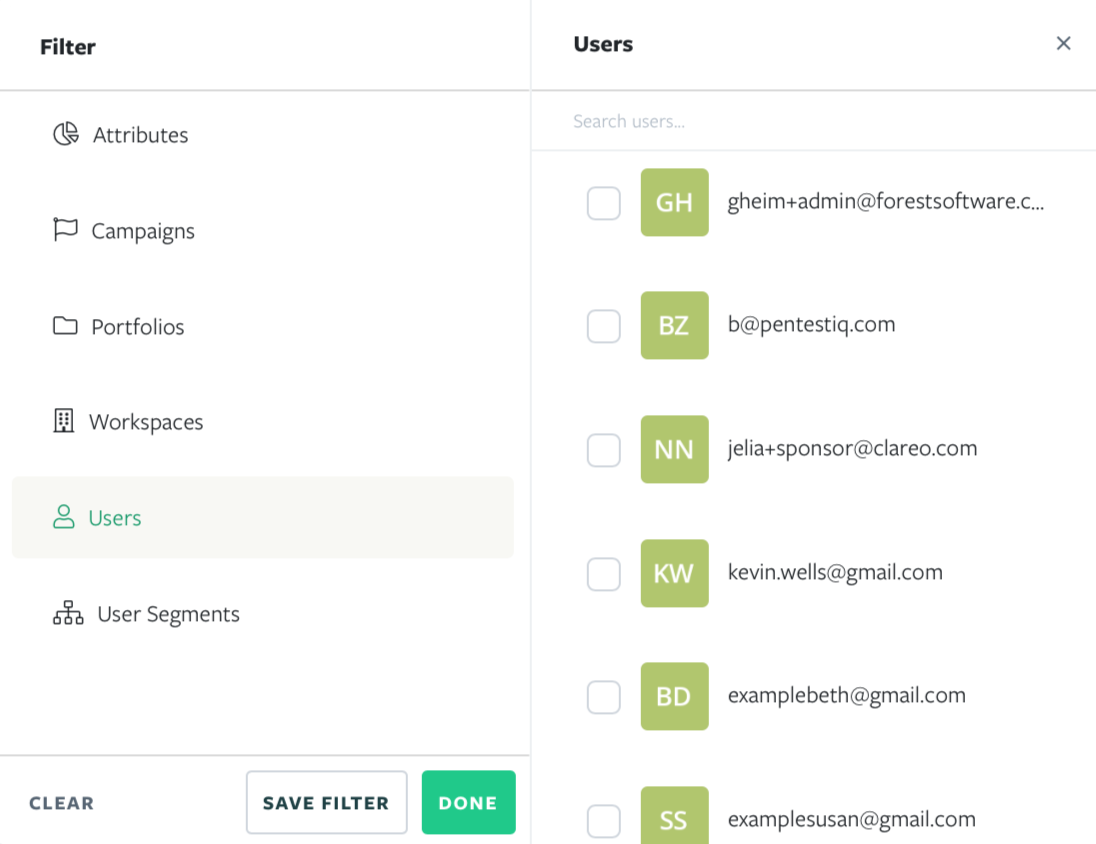 Notifications For Merged Ideas:

Up until now, if two ideas were merged because of their similarities, team members were not notified. We've now added email notifications to inform idea teams if their idea has been merged into another and clarify who will move it forward.