Duplicate Custom Pages
Users who have experience building their organization's custom pages know that this is a highly effective tool to communicate their company's vision, objectives, relevant trends, focus areas, and key projects related to their innovation efforts. However, creating them from the ground up can sometimes feel like a lengthy process.
That said, some of our more seasoned custom page builders have asked for a way to duplicate their organization's existing custom pages so they can use them as templates for creating new pages. These duplicated pages can then be modified and changed to fit their needs without having to manually recreate them. Therefore, we've introduced the ability for administrators to duplicate full custom pages. This new feature can be found in the "Pages" section from the admin area.
Users impacted by this feature: Global Admins, Workspace Admins, and General Users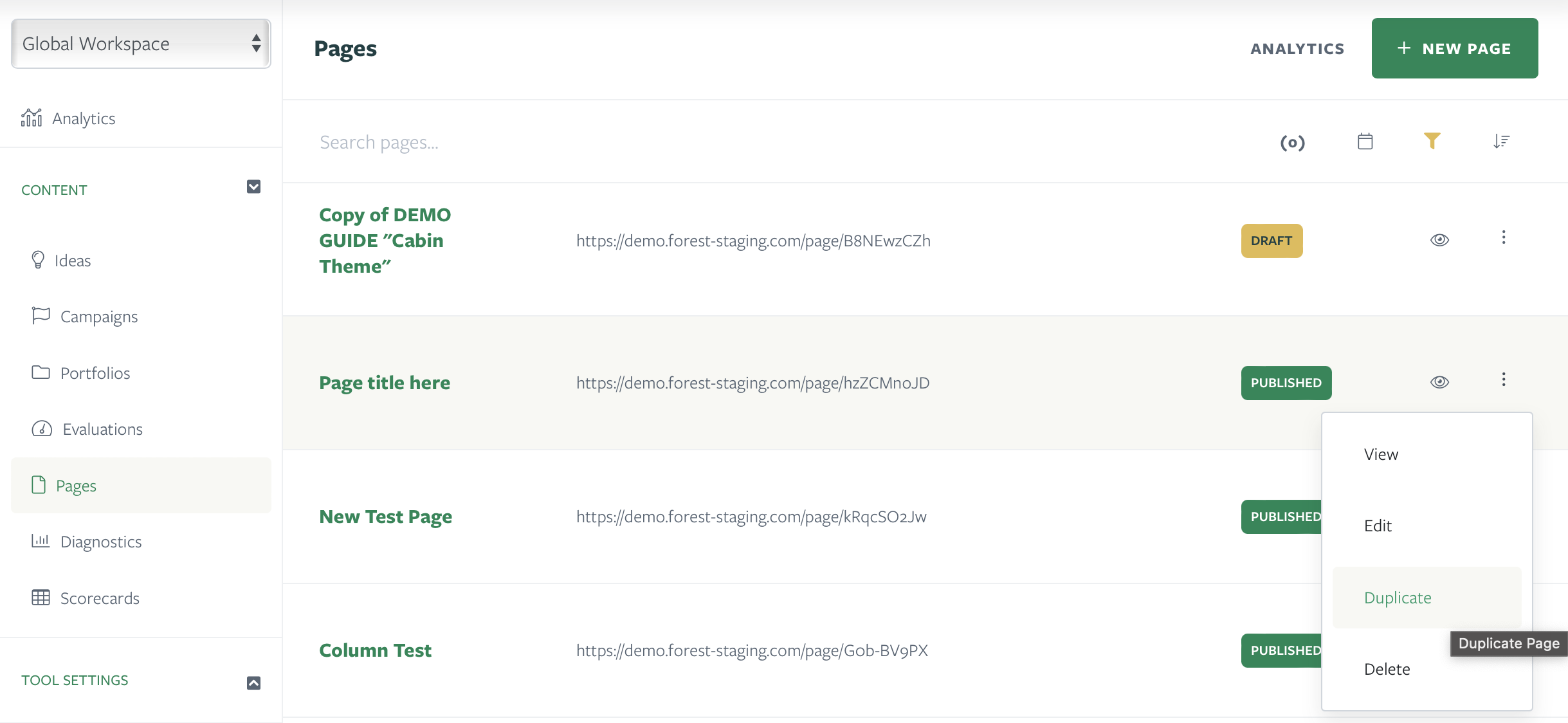 Duplicate Page Sections
Similar to our users' experience when building new custom pages, these users also found that duplicating more complex custom page sections can sometimes be challenging. If you've been building custom pages for a while, then you know that duplicating various customizable options in these sections can sometimes be time consuming (e.g. duplicating section colors, text styles, images, etc).
To streamline the process of building custom pages, we've introduced the ability to duplicate page sections in a custom page. This will allow users to duplicate highly customized page sections with the click of a button.
Users impacted by this feature: Global Admins, Workspace Admins, and General Users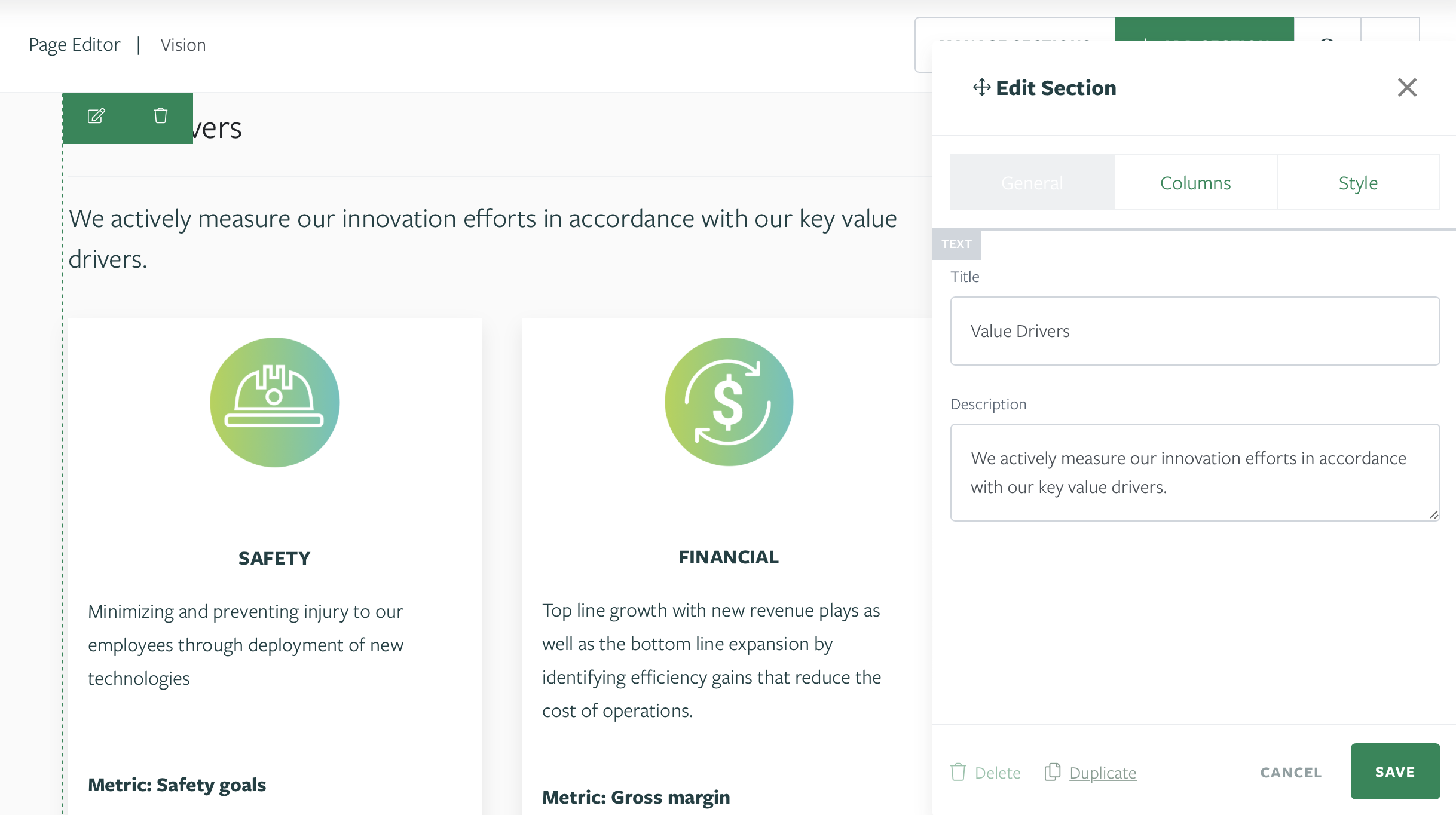 Expanded Guide Filters
A handful of administrators found that some of their older ideas in Forest have no idea guides assigned. Ideas with no associated guides were most likely created before the introduction of the "Idea Guide" feature in Forest. Before this release, there wasn't a way to filter for these ideas from the admin area which made it difficult to find ideas with no associated guides.
To help administrators quickly find ideas with no guides assigned, we've expanded the "Guides" filter to include a "No Guide Assigned" option. This way, admins will be able to find these ideas easily without having to look through an export of ideas.
Users impacted by this feature: Global Admins and Workspace Admins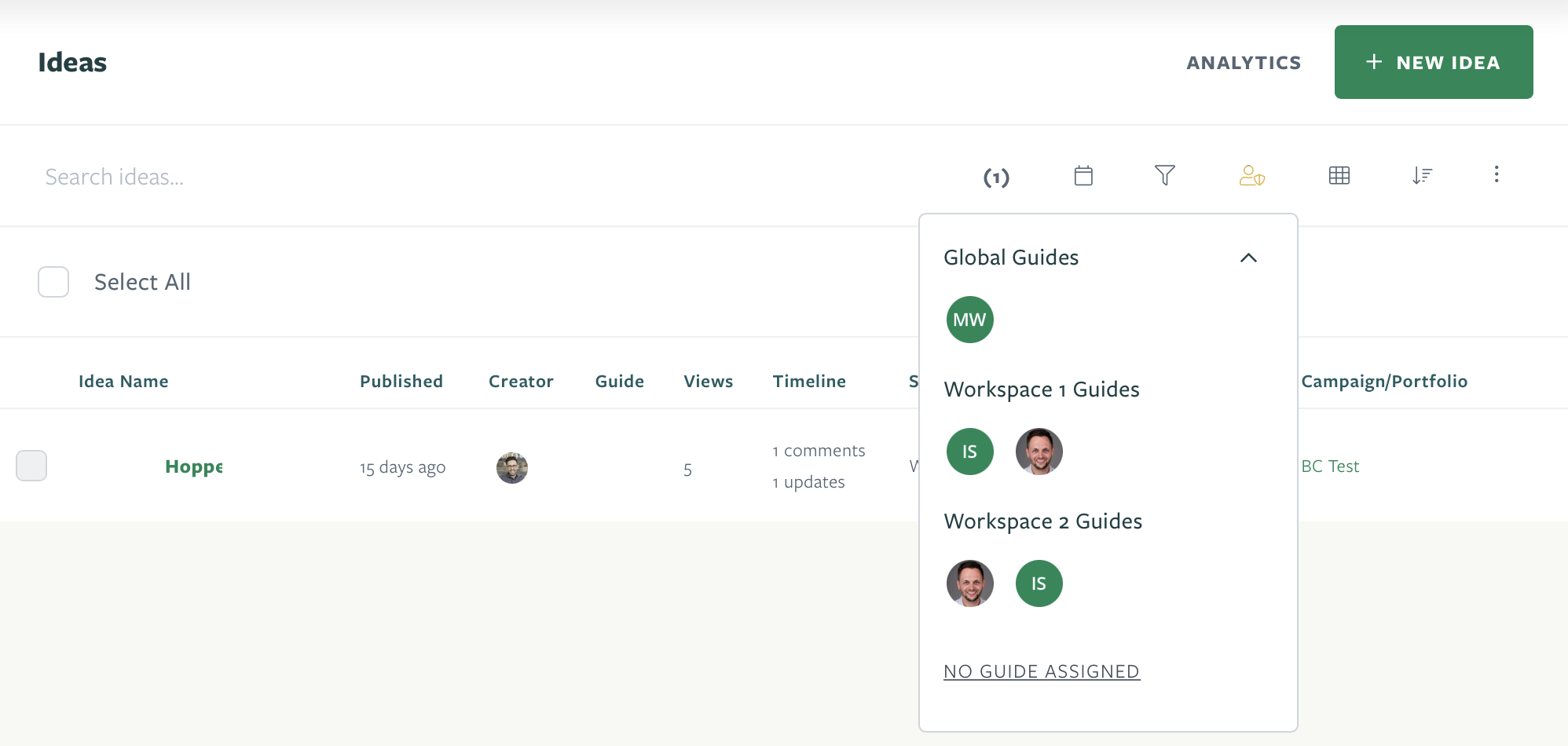 Expanded Sorting Options
Many of our users, especially administrators, have been asking for expanded idea sorting options within their campaigns and portfolios. Previously, there were only two sorting options available within these content types: Alphabetical and Newest.
To match the idea sorting capabilities as seen in the admin area, we've expanded the idea sorting options within campaigns and portfolios to include Date Published, Date Created, Last Activity, Most Popular, Trending, and Number of Likes. These options are consistent with all idea sorting capabilities in various areas of the platform.
Users impacted by this feature: Global Admins and Workspace Admins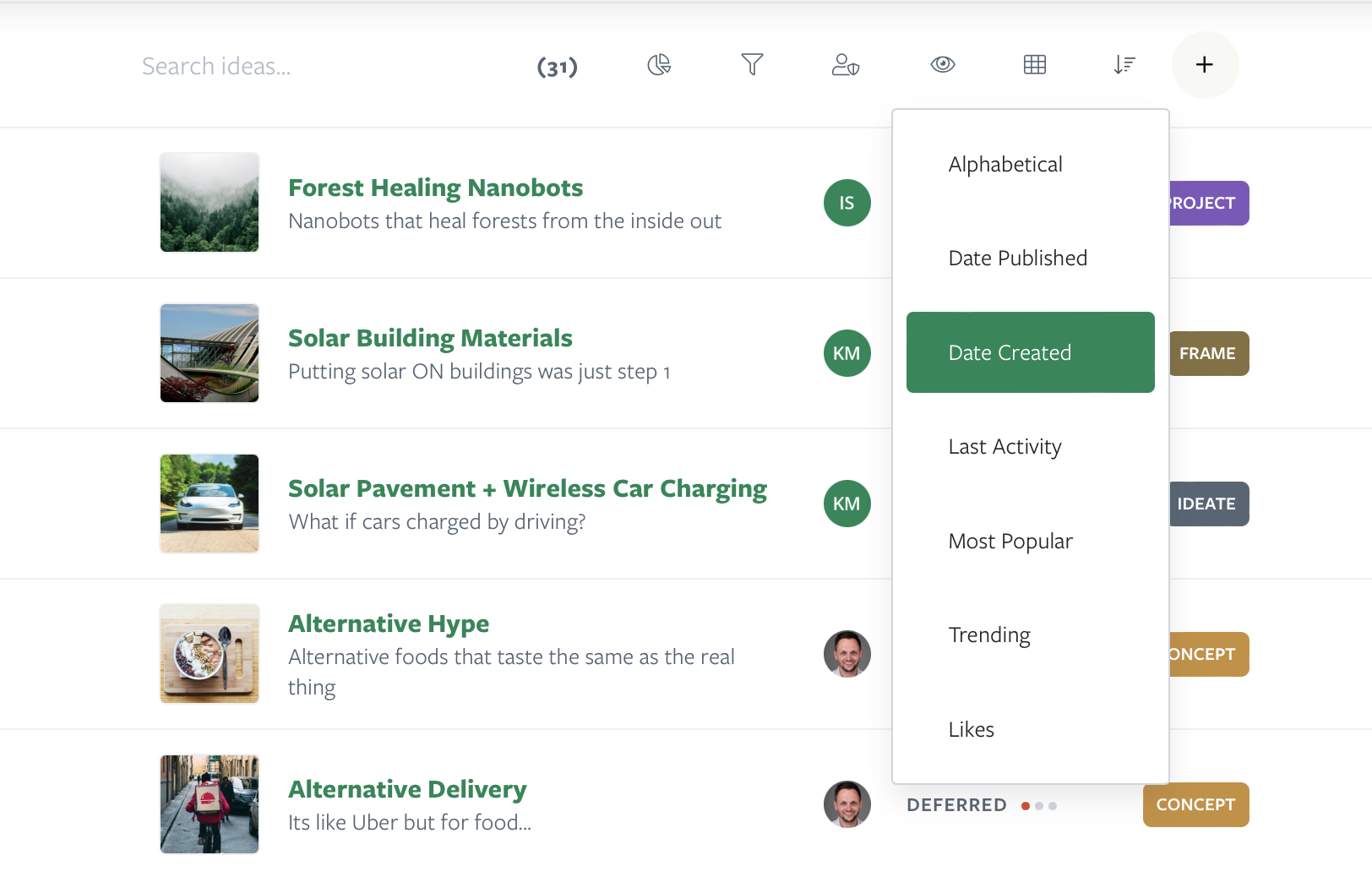 Text Attribute Improvements
Previously, when a user fills out a text attribute in the idea creation flow or idea builder, the text can extend past the boundary of the text box it is contained in. This is especially true when a user writes extra long sentences when filling out this specific attribute.
With this release, we've made improvements to the text attribute to enable the wrapping of extra long text to appear on multiple lines, rather than one long line of text. This way, users can view lengthy text attributes without any of the text being cut off.
Users impacted by this feature: Global Admins, Workspace Admins, and General Users