Creating new Pages that stand out and show off your company is important. We've made it easy to create stunning Pages that is image driven and can highlight your innovation projects and programs company wide.
Note: Only admins can perform this action
Starting from the Admin area, select Pages under the Content section. Next, click the +New Page button on the upper right corner.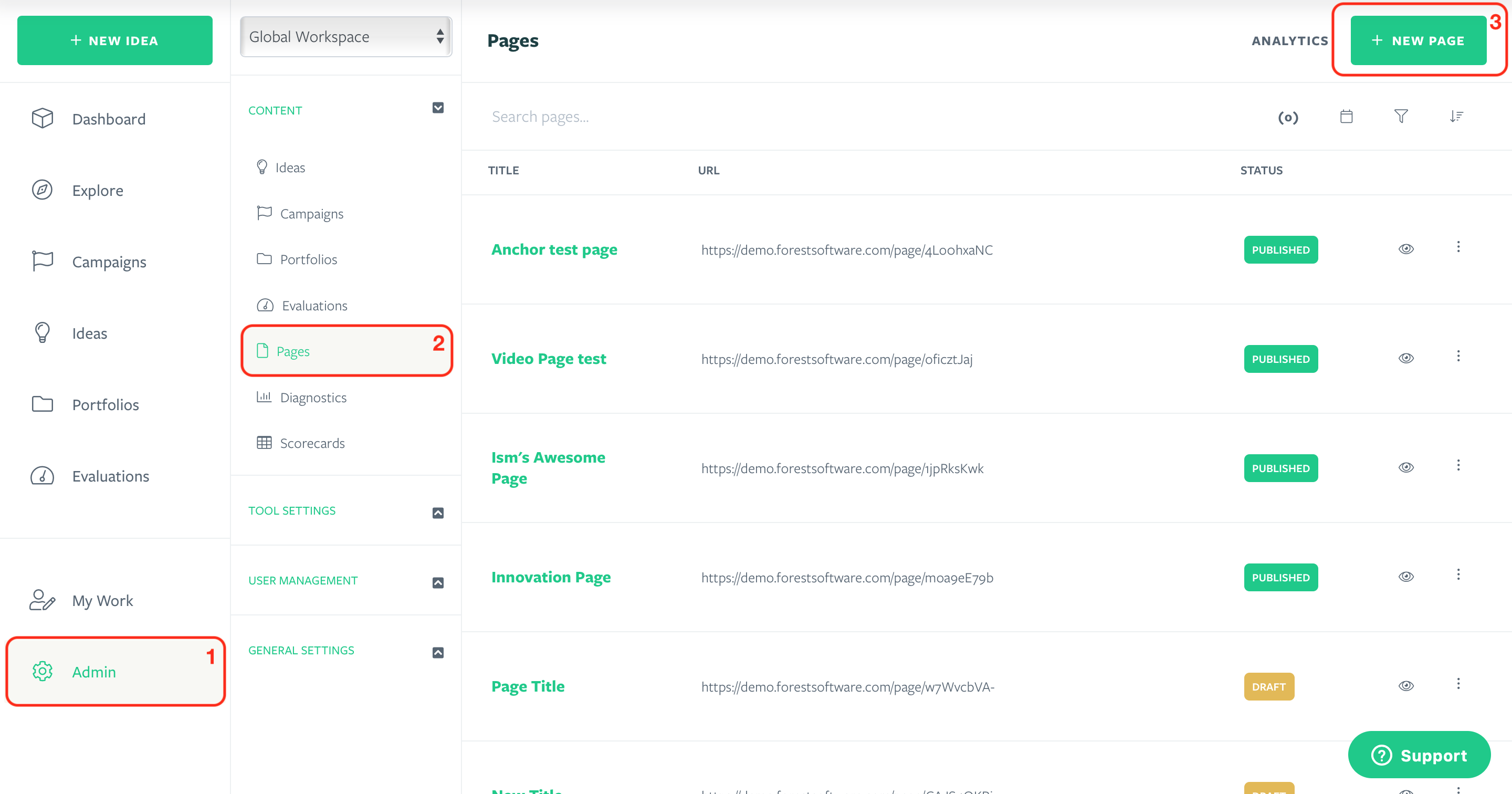 In the New Page modal, add a Page Title for your Custom Page. You can also choose your page's visibility settings, publish status, and add team members. Be sure to click Save to apply changes.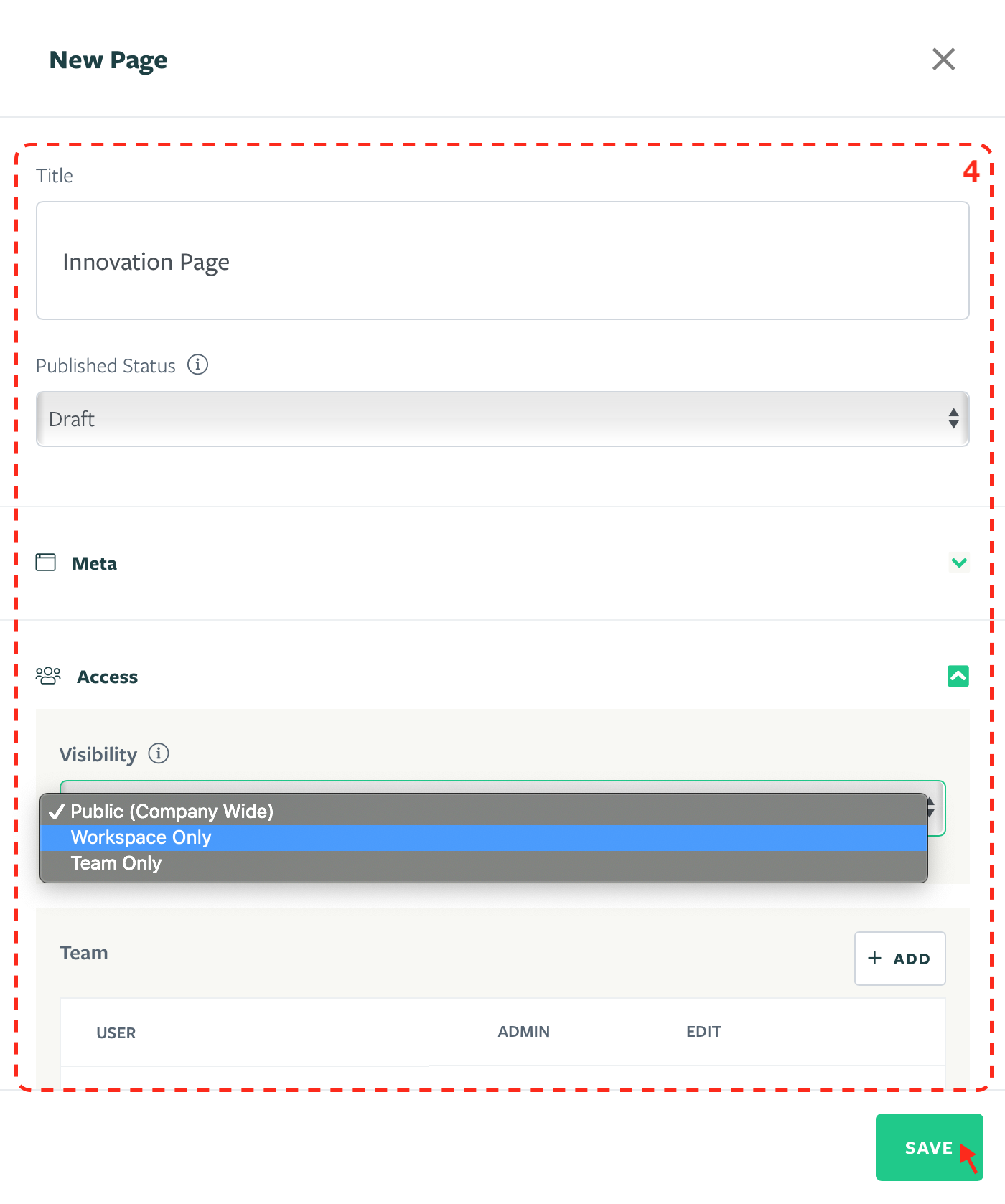 You can continue to build your page on the next screen. Clicking the +Add Section will allow you to add section blocks. Here, you can add sections with custom background colors or images, drop in a featured project carousel, or even highlight a video by creating a video section.
We recommend starting with a strong header section for most pages. Click on the Header Section in the section drop down.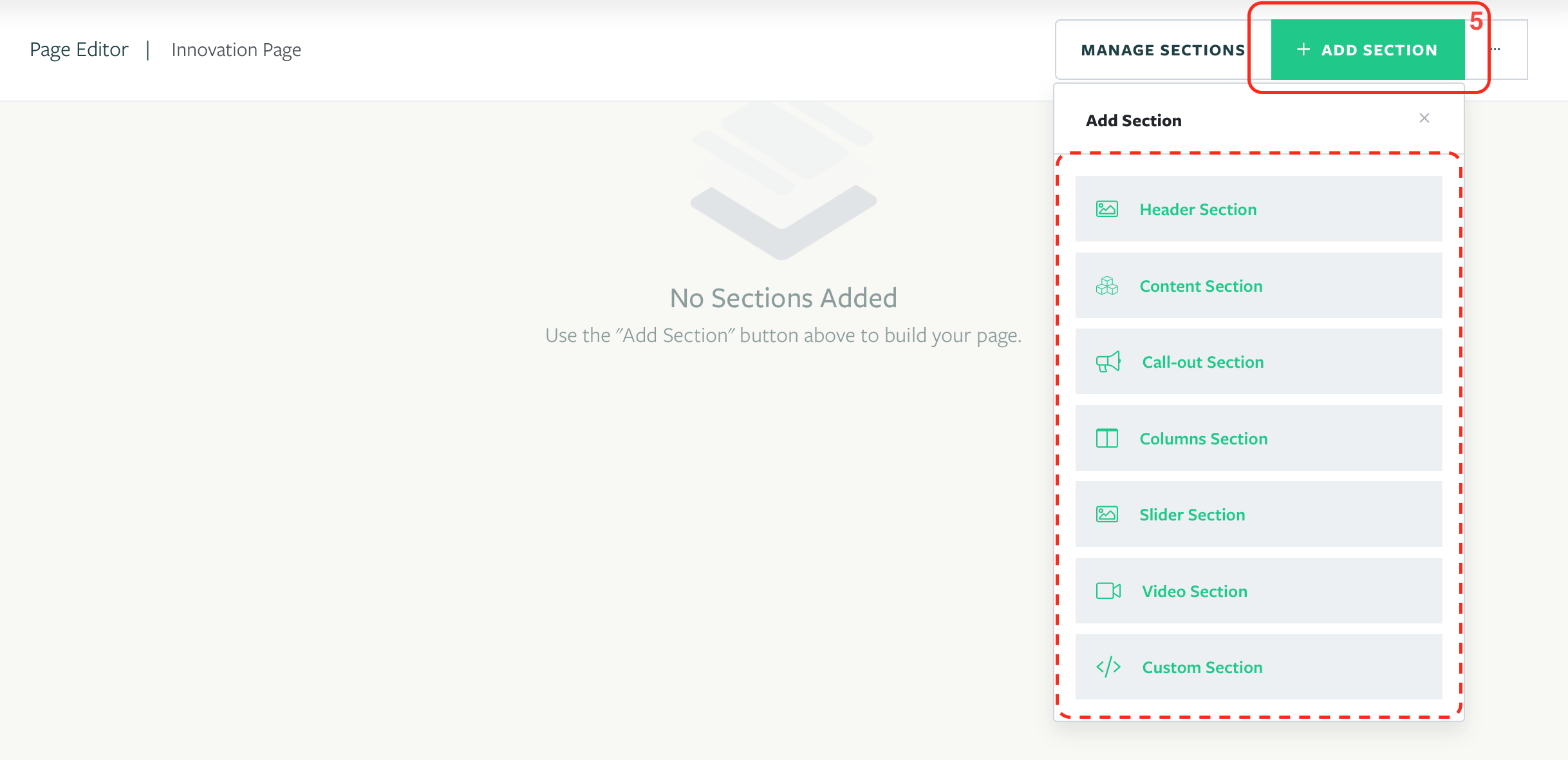 Next you'll be given options to customize that section to your desired look and feel.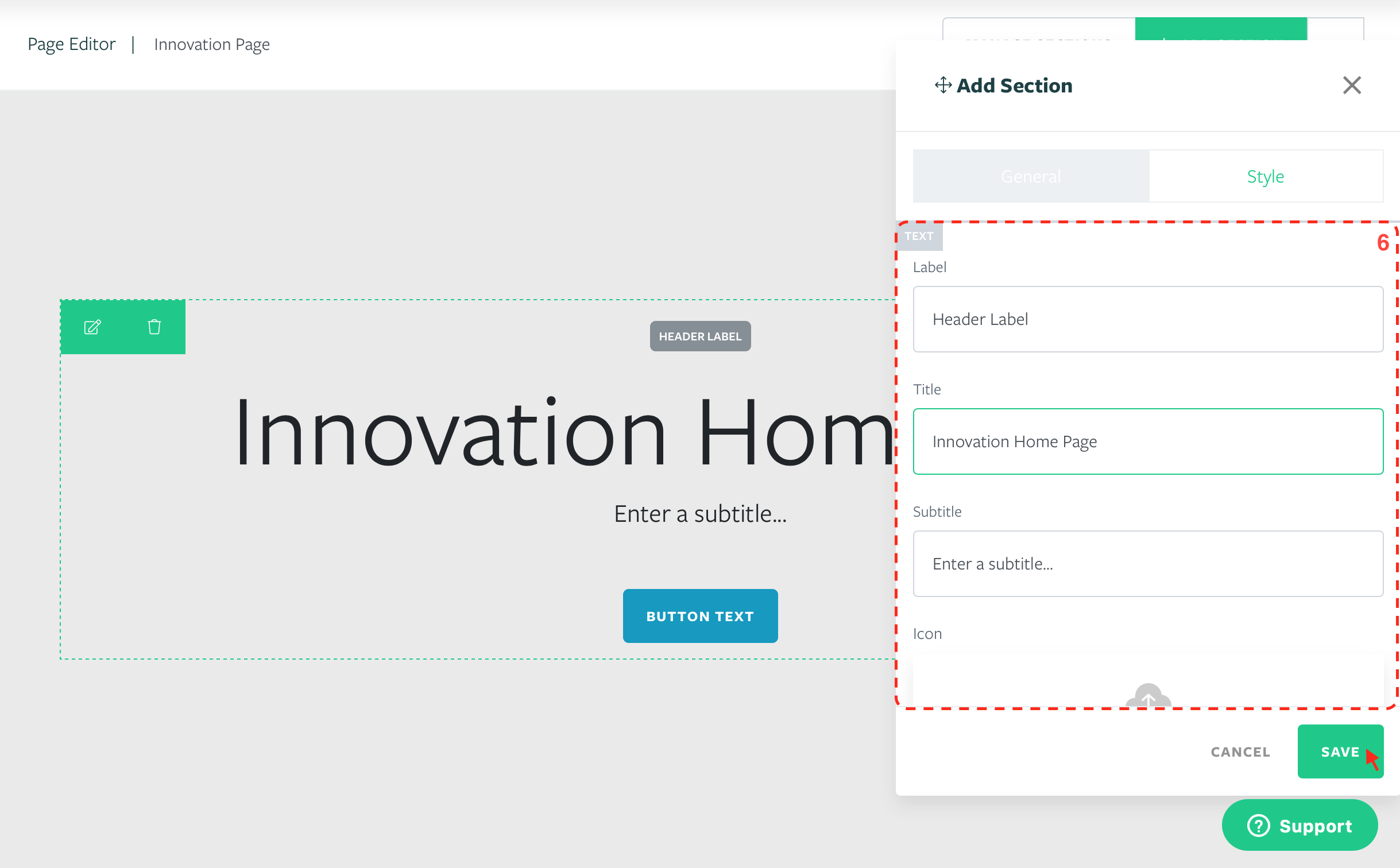 After you've filled out the general information in the header section, you can style it too. Pages are designed to be image driven. To add a background image to your header section, click the cloud icon to upload an image.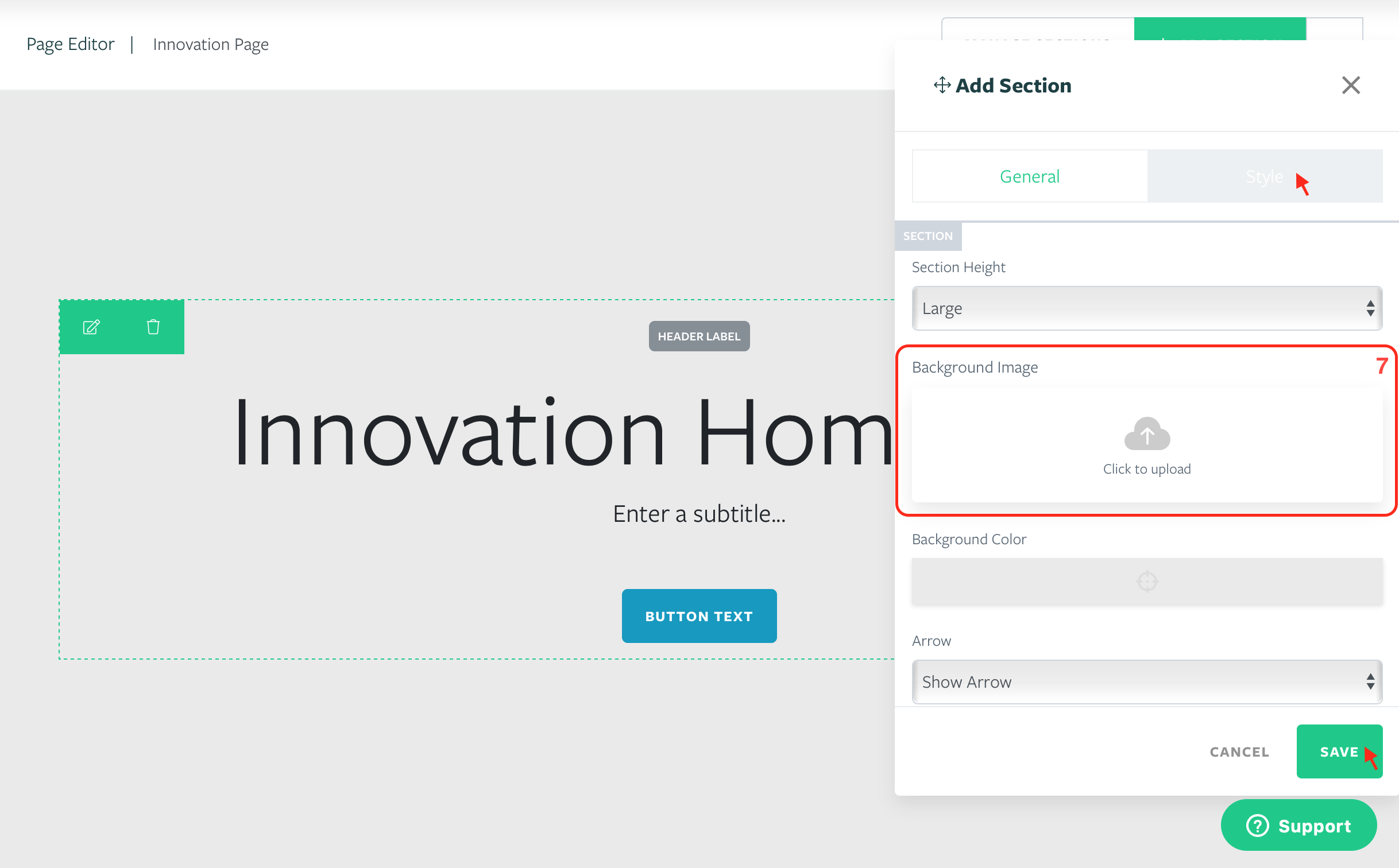 You can choose from a variety of default images from the tool, or you can also upload files from your local drive to add to your new page. We recommend choosing high resolution photos that can scale to a large size without blurring. Make sure to click Save after making any changes.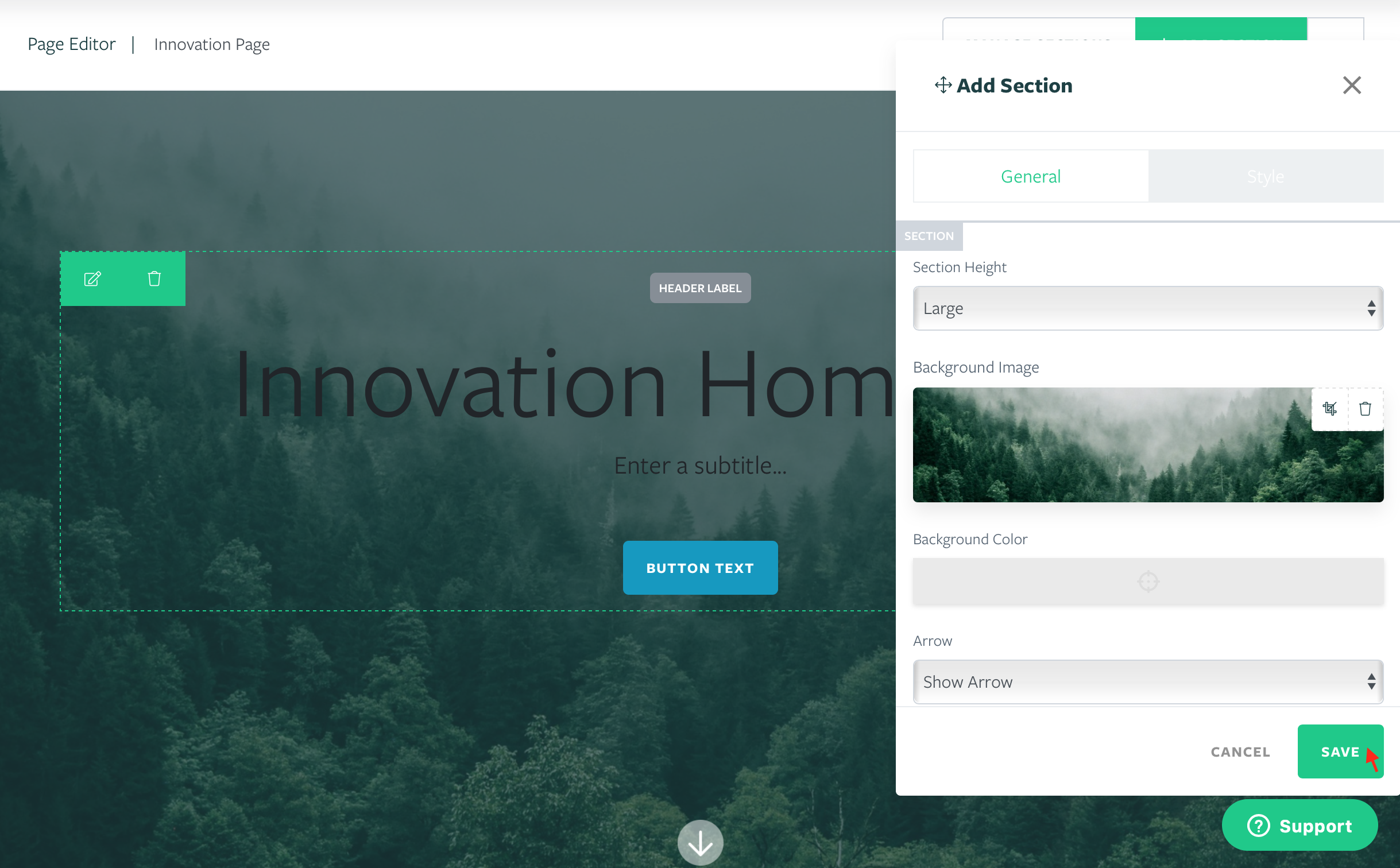 Once you're done building your page, you can change its status to "Published" in the Settings area. You'll be left with a beautiful Custom Page. You can always edit your Page or create new Custom Pages at anytime.