As an admin user, you have the option to create and manage groups of users. From any piece of content (Idea, Campaign, Portfolio, etc.) admins will be able to add/remove an entire group of users in addition to single users. This makes managing content access for large companies easier for everyone.
Note: Only admins can perform this action.
To create a new group, follow the steps below:
Starting from your dashboard, go to your Admin area located on the lower left hand side of the tool navigation menu. Next, click on Groups under the User Management section. Click on +New Group on the top right hand corner.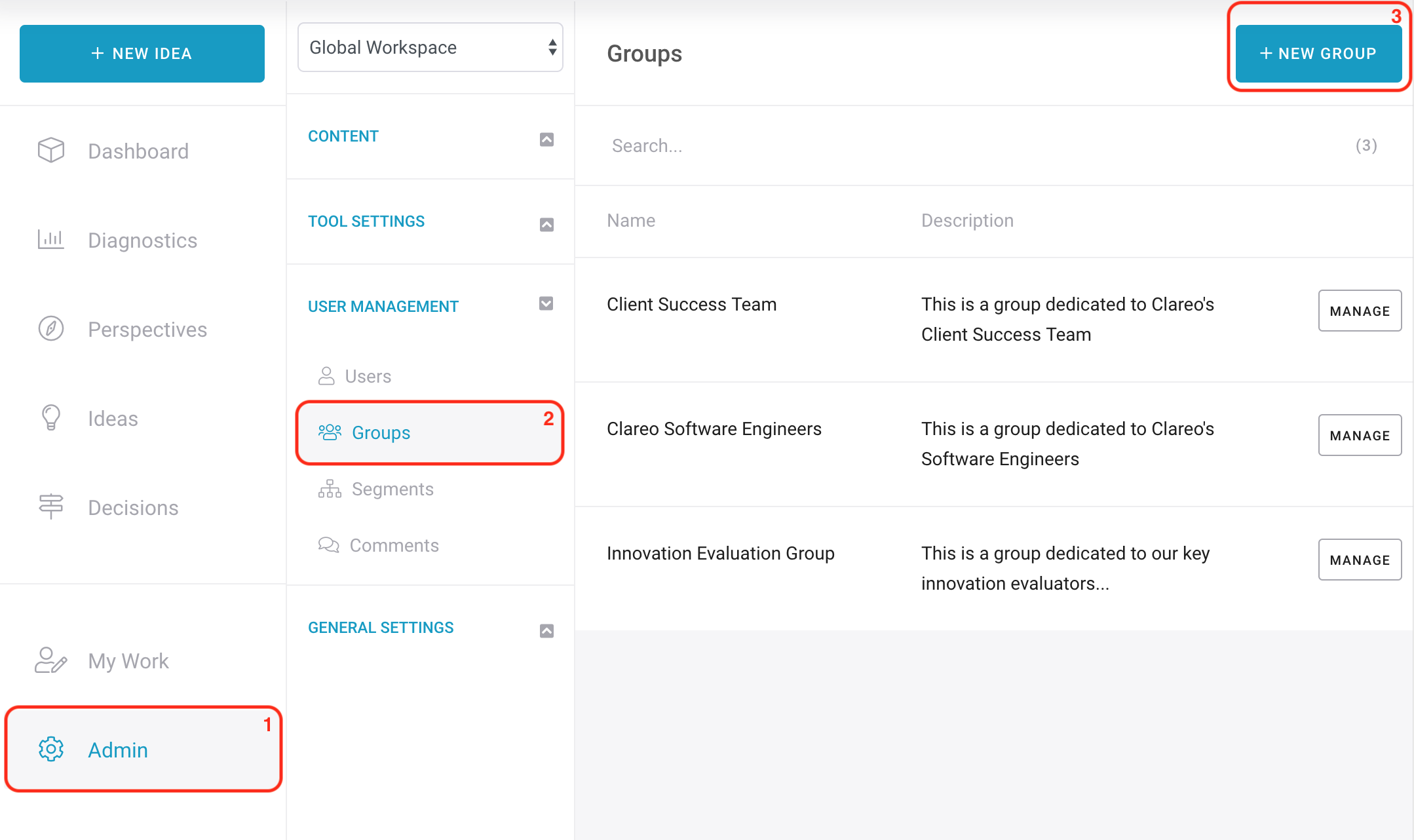 On the next screen, you'll be able to create a Name and add a Description for your new group. You can add users to this group by clicking the +Add button on the right hand side. You may also search for users by entering their email in the search field.
When you're satisfied with your selection, make sure to click Done.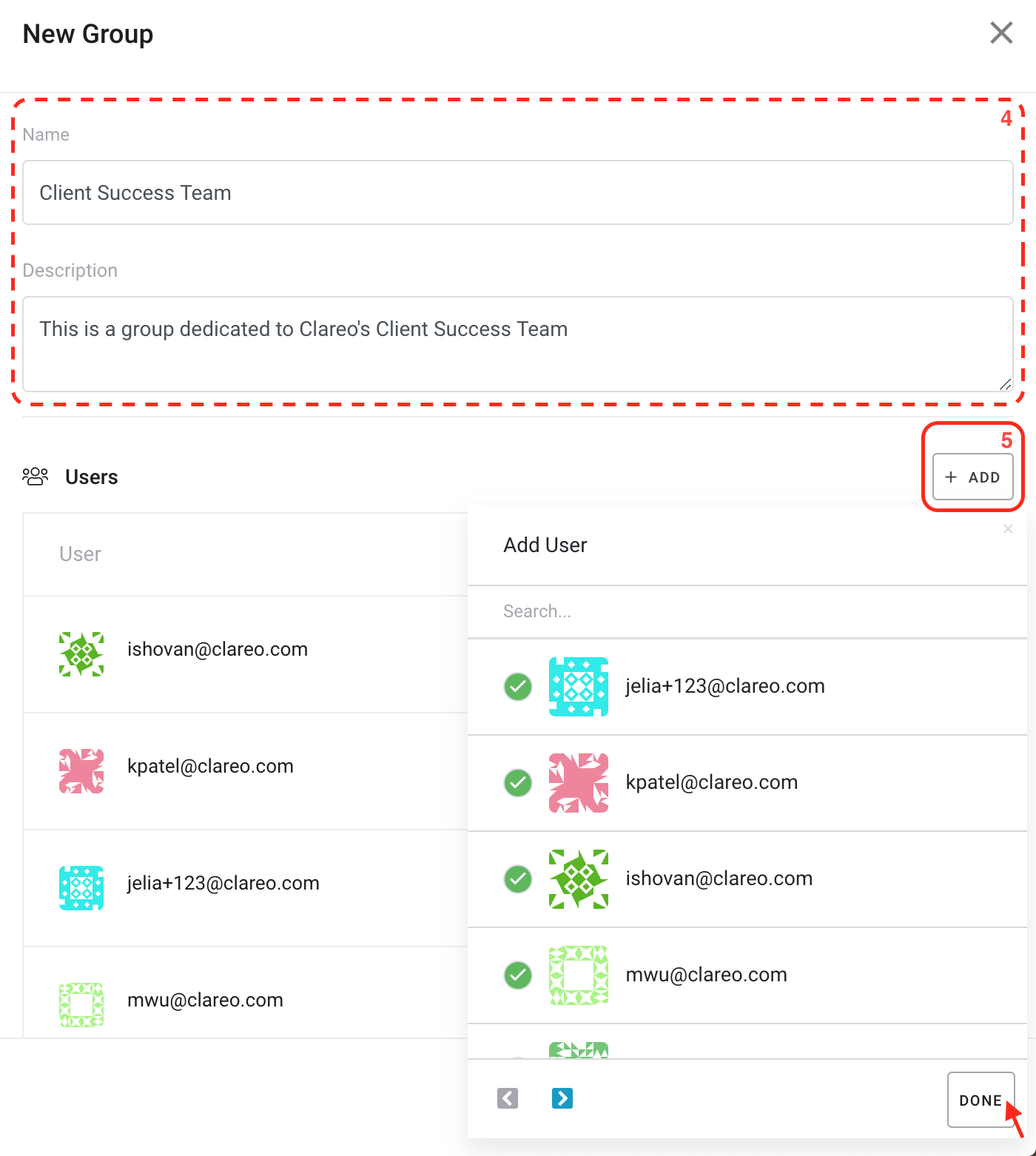 Voila! You have successfully created a new group.