As an Administrator, you'll have access to various company setup options. To access this area, follow the instructions below:
Starting from your dashboard, go the Admin panel and select Company Info under "General Settings." In this area, you can add basic information like Company Name/Description, Application Disclaimers, and Security Settings.
Free free to fill a few of these out. You can always change them later.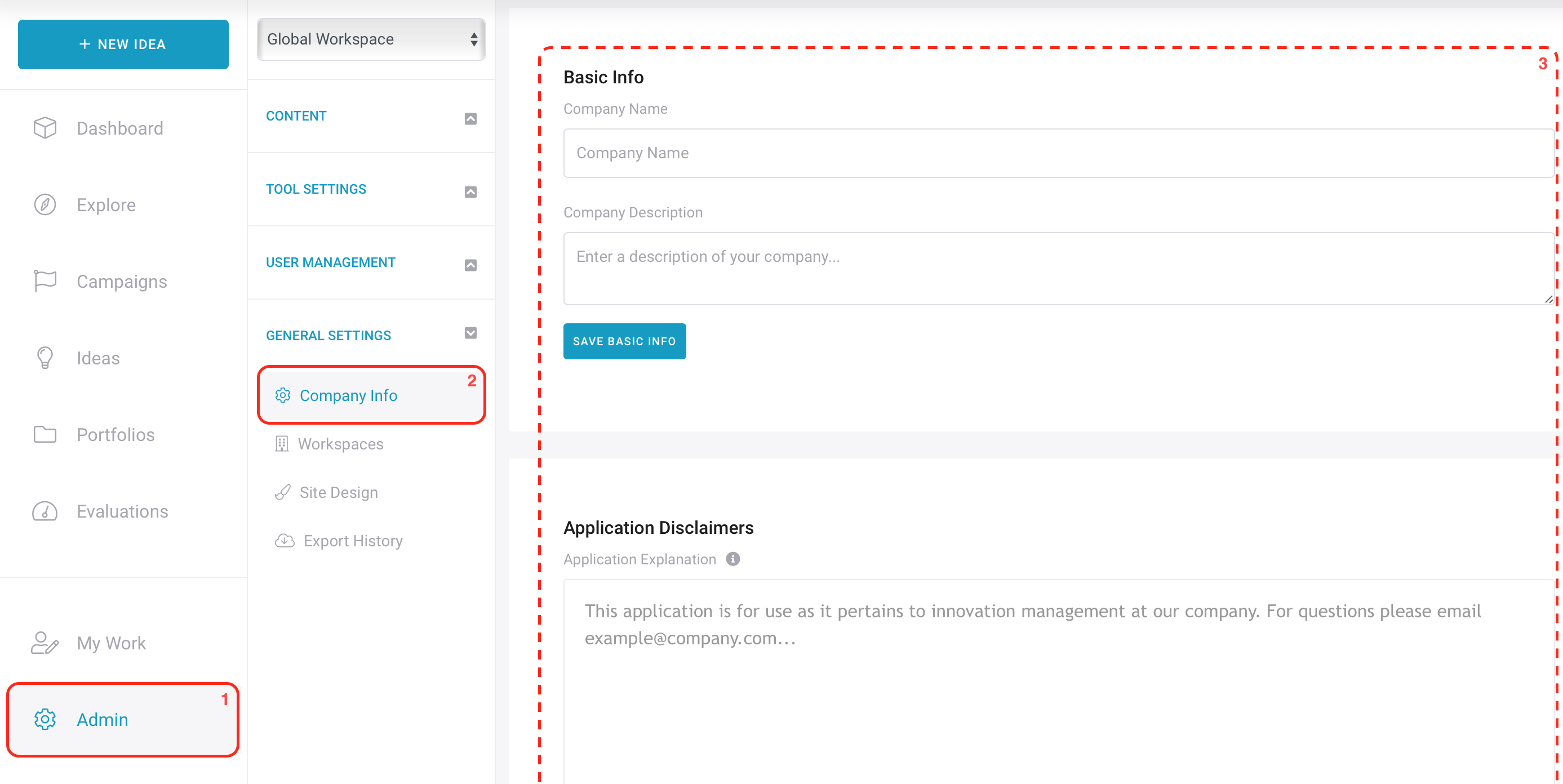 Helpful Tips
Basic Info: In this section, you can update your company name, description, and add an email address where users can contact you for help. You can even require and email confirmation after a new user signs up.
Application Disclaimers: This is a helpful site-wide message that can be customized to give further instruction, context, or help to participants. Additionally, you can add legal information such as "This application is intended for [insert company name] employees only."