As an admin, you'll have the ability to edit all Forces or Attributes attached to any Idea using the content management system.
To get started, follow the steps below:
Note: Only admins can perform this action
Starting from your dashboard, select Admin located on the left hand side of the tool navigation menu. Next, choose Ideas under "Content," and locate the Idea you'd like to work with. If needed, you can also use filter options to search for an Idea. Click the ellipsis icon (three dots) on the Idea card and select Edit. This will take you to the Idea's Settings.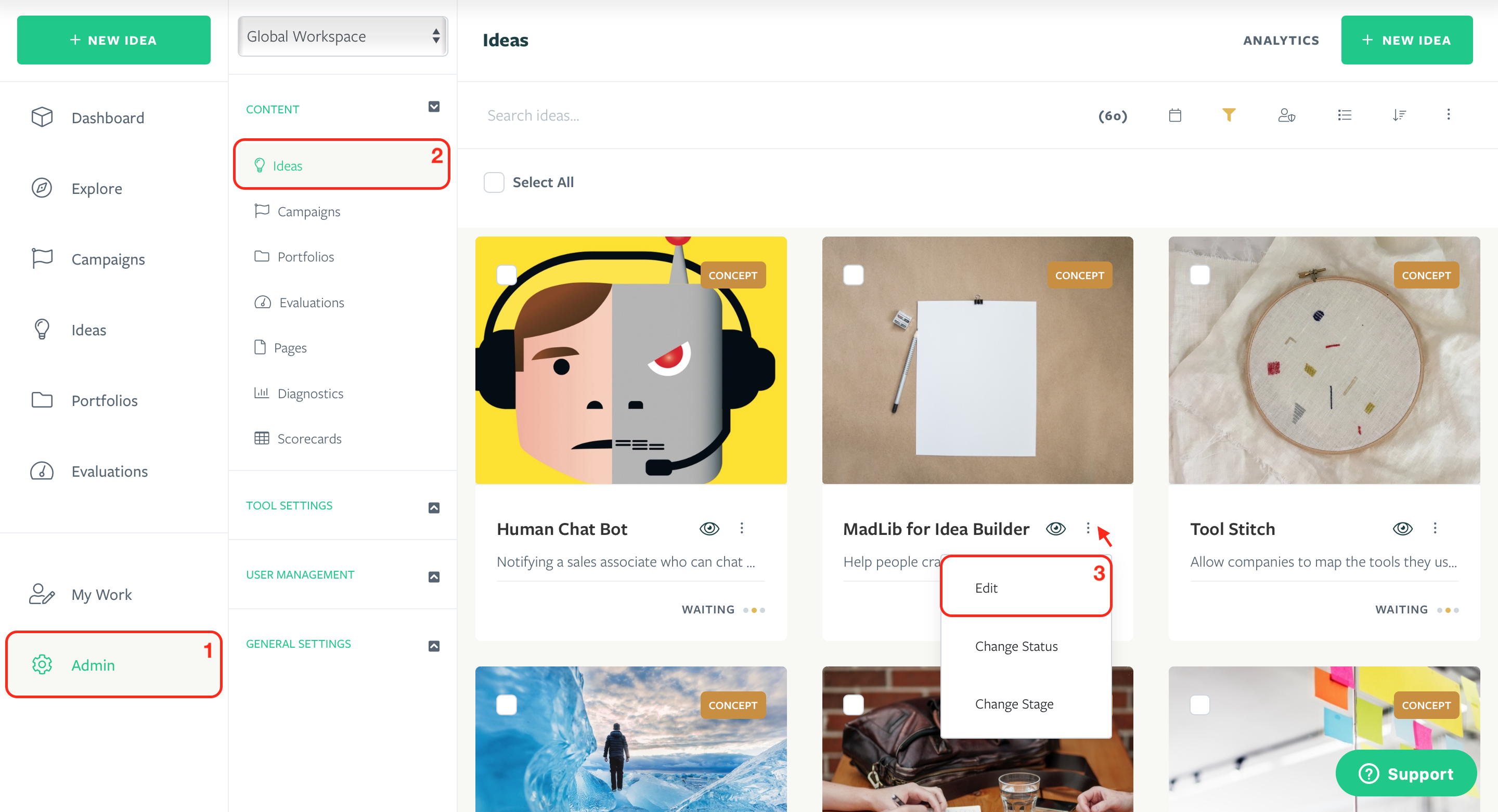 In the Idea Settings modal, scroll down to the Attributes or Forces section of the content's settings. To unnest the section/title you'd like to work with, simply click on it.
Locate the Attributes or Forces you'd like to edit and apply your changes. Be sure to click Save when you're done.